Definition
population health management (PHM)
Population health management (PHM) is a discipline within the healthcare industry that studies and facilitates care delivery across the general population or a group of individuals.
An important goal of PHM is to gather, normalize and analyze clinical data across a patient's many care settings that can reveal opportunities to improve the patient's health and the provider's financial outcomes. By merging clinical care with healthcare economics and outcomes assessment, PHM can help providers, patients and insurers aggregate, exchange and analyze patient data to coordinate care and promote wellness through evidence-based decision support in clinical care.
Population health management requires technology that supports data aggregation, data governance and data analytics. The technology must also support the reporting capabilities necessary for compliance and provider incentives. In the United States, PHM is typically tied to incentives that require a provider to statistically prove an increase in a given population's health.
How PHM works
The main technology that makes PHM possible is business intelligence and data analytics. These technologies are needed because in order to truly achieve the goals of PHM, clinical, financial and operational data needs to be brought together from across the organization as well as provide actionable steps for providers via analytics -- including predictive analytics. Effective PHM technologies and programs will provide real-time insights, allowing providers to identify and address any care gaps within the patient population. This will allow a healthcare organization to improve patient outcomes and cost savings.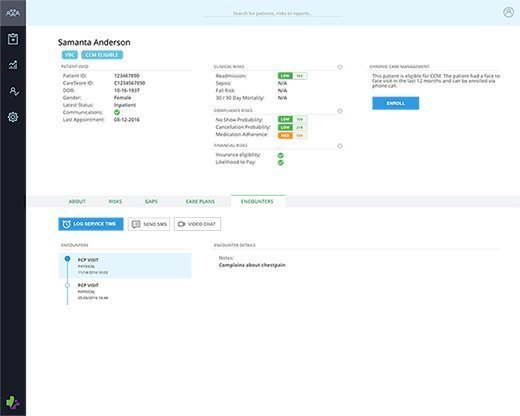 The goal of PHM
There are several goals PHM programs seek to achieve.
One goal is financial improvement. PHM programs aim to mitigate costs by focusing on appropriate utilization of services to manage and coordinate care efficiently. PHM programs also seek to mitigate costs by effectively managing and preventing chronic diseases.
Another goal is clinical proficiency. This entails using PHM technologies to identify care gaps and also includes process metrics, such as the delivery of care services, and outcomes metrics, such as assessing the health of the patient population. Possessing and analyzing this data allows providers to identify the greatest needs of the patient population. For example, if the majority of a patient population is suffering from diabetes and hypertension, PHM technologies can help providers identify these problems.
Finally, another goal of PHM is better patient engagement. Patient engagement is an important aspect of PHM because in order to prevent disease and maintain wellness, patients need to be motivated to make healthy choices while outside the hospital or healthcare facility.
The benefits of population health management
The benefits of PHM include giving providers the ability to find care gaps, presenting providers with actionable steps on how to treat a patient or group of patients, and reducing cost for the healthcare organization.
Another benefit of PHM is its crucial role in aiding the American healthcare industry in transitioning over to value-based care or value-based reimbursement. A very important aspect to achieving value-based care is understanding the patient population and knowing the most effective ways to treat them.
PHM risk stratification
Risk stratification is the process of dividing a population of patients into groups based on their health, lifestyles and their medical histories. Risk stratification for PHM involves combining individuals' risk scores, demographics and socioeconomic characteristics, and medical records to create a complete and comprehensive patient profile.
Risk stratification is important to PHM because it allows providers to predict and identify patients at risk for hospital admissions, allows providers to create patient-specific care plans, and helps providers understand their patient population health trends.
PHM data sources
In order for PHM to truly be successful and for healthcare to transition to value-based care, certain data is needed. At the absolute minimum, this data should include: patient-reported outcomes data, social determinants of health data, claims data and activity-based data.
Available real-time clinical data would be even more ideal in boosting the effectiveness of PHM.
This was last updated in
June 2017
Continue Reading About population health management (PHM)
Dig Deeper on Healthcare IT systems and applications