Scrum is a framework for project management that emphasizes teamwork, accountability and iterative progress toward a well-defined goal. The framework begins with a simple premise: Start with what can be seen or known. After that, track the progress and tweak, as necessary.
Scrum is often part of Agile software development. It is named for a rugby formation in which everyone plays a role. Software development Scrum roles include the following:
Product owner. This person serves as the liaison between the development team and its customers. The product owner is responsible for ensuring that expectations for the completed product are communicated and agreed upon.
Scrum Master. The Scrum Master is referred to as the project facilitator. They ensure Scrum best practices are followed. They must be good leaders and project managers, skilled at collaboration, conflict resolution and process improvement.
Development team. Members of the Scrum development team work together to create and test incremental releases of the final product. Developers must know Scrum and Agile development practices.
Industry associations and other organizations provide training and certification for these key roles. Some examples of these include the following: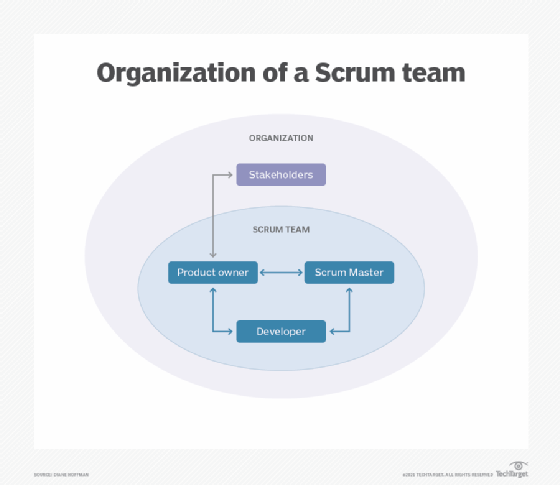 This was last updated in
October 2021
Continue Reading About Scrum
Dig Deeper on Agile, DevOps and software development methodologies