Evaluate
Weigh the pros and cons of technologies, products and projects you are considering.
How citizen developers offer IT relief -- and headaches
Low-code application development platforms enable citizen development, where anyone can build software. While this approach can be a boon to productivity, it carries definite risks.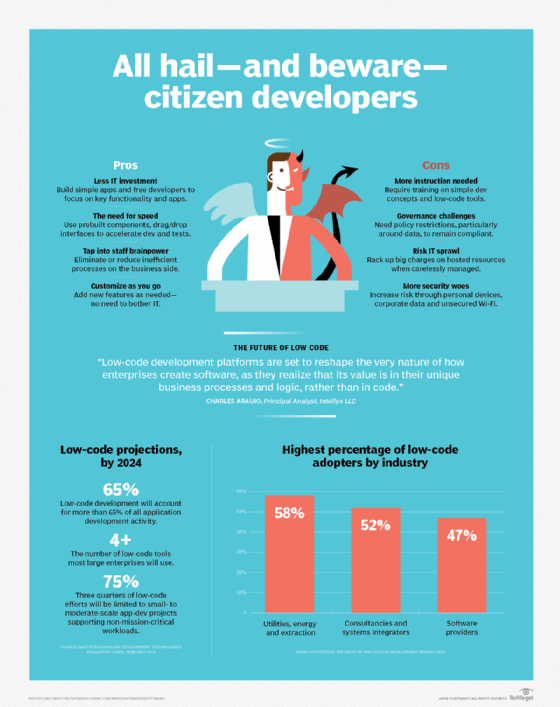 There's too much development work, and not enough talented developers. Enterprises must deal with coding skills shortages, whether they hire contract help, train up more dev personnel or turn to low-code platforms -- an increasingly popular method.
With these low-code application development options, nontechnical employees called citizen developers rely on simple graphical user interfaces or model-driven platforms to create, generally speaking, non-mission-critical applications that improve business productivity. Because developers don't have to write every software component, these low-code application development platforms should free them up to work on more timely or valuable features.
But, how much can you really trust citizen developers, who might not have a sense of technical and legal limitations when they put together a workflow and connect to business data? In this infographic, we break down the pros and cons of citizen developers, and take a peek at the ascension of these low-code platforms.