Getty Images
Distributed blockchain storage survives Web3 hype
Storage vendors selling distributed blockchain storage continue to make an enterprise pitch for Web3 technology, despite a wary market following the Web3 hype cycle.
A little more than one year later, and it's all over but the crying for most Web3 pitches and promises.
The marketing buzz of Web3 might have subsided, but vendors believe distributed blockchain storage still has value for the enterprise. Cloud startups invested in a decentralized web -- one of the promises made by Web3 -- are looking at distributed storage as an initial offering for customers as existing distributed storage companies continue ahead, despite the branding setback.
A decentralized internet, the technology's supporters and sales teams argue, gives users greater control over their data by eliminating a single point of failure or having data subject to a governing authority.
The value and adoption of distributed storage at the enterprise level remains small, and the Web3 hype soured many potential buyers, said Marc Staimer, president and founder of Dragon Slayer Consulting.
All the blockchain storage vendors are trying to get away from the Web3 terminology.

Marc StaimerPresident and founder, Dragon Slayer Consulting
"All the blockchain storage vendors are trying to get away from the Web3 terminology," Staimer said. "It all comes back to this whole concept of crypto and NFTs. It feels ephemeral. It is the riskiest investment you can do."
Distributed storage survivors
Distributed storage -- also known as decentralized storage -- shards and encrypts data to store it across multiple locations, called nodes, that are run by individuals or organizations that provide storage space for a fee. Such products can use the distributed ledgers of blockchain to track storage transactions and keep data in sync, but blockchain isn't mandatory.
Many of these distributed storage networks use cryptocurrency to compensate storage node administrators, while using traditional cash or credit transactions with customers.
Impossible Cloud, a distributed storage provider based in Hamburg, Germany, began widely selling its services in April, well after the Web3 marketing bandwagon. The company completed a $7.6 million seed funding round earlier this year.
Impossible Cloud provides distributed, S3-compatible object storage sold through a pay-as-you-go model, priced at $7.99 per terabyte, per month, or through a discounted reserved capacity plan. Storage is provided by underutilized capacity in data centers and features a handful of enterprise capabilities, including immutable buckets, file versioning and encryption.
Impossible Cloud co-founder and CEO Kai Wawrzinek highlighted the lower cost of using Impossible Cloud compared with the pricing matrix of hyperscalers such as AWS, but doesn't consider the company to be in a "race to the bottom" on price. He said he expects Impossible Cloud to offer comparable services to the hyperscalers, such as forthcoming distributed computing and analytics capabilities.
"I think ultimately a decentralized system running on underutilized capacity inherently will be much cheaper in terms of Capex than anything a [hyperscaler] can provide," Wawrzinek said.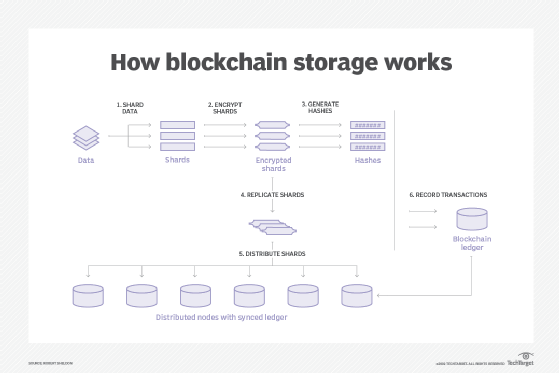 Distributed storage companies, which found a niche prior to the Web3 hype, have continued on, although their total usage remains small compared with hyperscalers or traditional storage vendors such as NetApp or Dell Technologies.
Storj Labs, a distributed storage company in Atlanta founded in 2014, has 23,000 nodes in 100 countries, according to CEO Ben Golub. Those nodes maintain about 60 petabytes of data for several thousand customers.
The Storj platform focuses strictly on creating a decentralized storage infrastructure over a more general cloud. The company compensates node operators with Storj tokens, a derivative of the Ethereum cryptocurrency.
Customers primarily use the platform for large video storage needs or scientific data, Golub said. He added that he expects the platform will continue to see adoption as enterprises seek cloud storage without the need to continually rely on hyperscaler platforms.
"It takes a while for people to get comfortable with the new technology, but once they do, it really starts taking off," he said.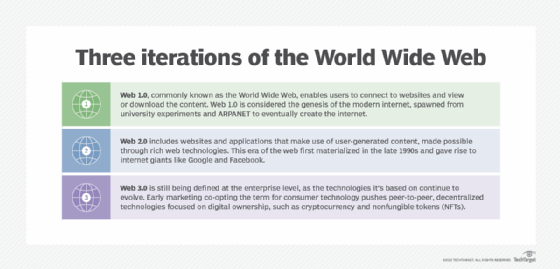 Questionable enterprise niche
As distributed storage companies attempt to pivot their brand image, storage industry analysts and Web3 experts say there are still significant hurdles for the technology in both capability and customer perception.
The intrinsic expectation of storage providers being willing to open their data centers to store rival corporate data as a node, even with a financial incentive, isn't likely to be fulfilled anytime soon, said Brent Ellis, a senior analyst at Forrester Research.
Beyond just the technicalities of maintaining the data according to laws and regulations, handling cryptocurrency as a form of payment further complicates adoption.
"I don't think there's a lot of evidence customers want to become nodes within a storage network," Ellis said.
He added that he expects more distributed storage platforms will integrate into packages sold by VARs or through the channel. Some distributed storage technologies, such as BitTorrent, have already found use for selling and distributing online content.
Many enterprise customers already have significant data centers and cloud storage footprints, limiting the need for another avenue for storage, said Avivah Litan, an analyst at Gartner.
"Everybody has redundant storage already," Litan said. "Everyone that has critical applications has redundant storage applications."
Tim McCarthy is a journalist from the Merrimack Valley of Massachusetts. He covers cloud and data storage news.