Sergey Nivens - Fotolia
New Dell EMC all-flash Isilon hardware compresses NAS data
Dell EMC Isilon F810 all-flash NAS array and ClarityNow software tackle unstructured file data through increased performance and data reduction over previous versions.
Dell EMC expanded its Isilon all-flash file storage platform, adding hardware-enabled compression to reduce large data sets commonly handled by the NAS boxes.
The Dell EMC Isilon F810 NAS was among several product rollouts by the storage giant this week, along with new versions of its Unity OS for midrange storage and ClarityNow file management software.
Data reduction features in all-flash Isilon, Unity
The Dell EMC Isilon F810 NAS follows the vendor's first all-flash Isilon model, the F800, launched in 2017. The Isilon F810 chipset is a field-programmable gate array (FPGA) that accelerates data during ingestion and compresses it inline, prior to storage on drives.
Dell EMC said the Isilon F810 array specifically targets dense unstructured workloads that require high capacity and storage performance.
As with other Isilon arrays, the F810 uses the OneFS file system. This is the sixth generation since EMC acquired Isilon in 2010. Dell and EMC merged in 2015.
All-flash Isilon file devices are designed with Dell's Infinity modular architecture, with four compute blades and 60 SSDs in a 4U chassis. The F810 has a minimum 4U configuration of 230 TB and can scale to 924 TB of raw storage.
A single Isilon F810 is rated to deliver 250,000 IOPS and up to 15 Gbps bandwidth per chassis per rack unit. Dell EMC rates a 144-node maximum cluster at 9 million IOPS and aggregate throughout of 540 Gbps.
Varun Chhabra, vice president of product marketing for the Dell EMC Cloud Platform business, said the NAS array averages a compression ratio of 3:1. Dell EMC guarantees Isilon F810 appliances will provide logical capacity of at least twice the usable storage through the first year after delivery.
Previous versions of Isilon included SmartDedupe for post-process deduplication in software, but the hardware compression improves performance and reduces the data inline.
The addition of inline compression to Isilon illustrates how file storage architectures are evolving, said Scott Sinclair, an Enterprise Strategy Group storage analyst. Data reduction has been common on flash SAN arrays for years but is relatively new for NAS devices.
"There has been a surge of interest in all-flash performance for a larger percentage of file workloads," Sinclair said. "The model for decades for file storage has been to store a bunch of data for a long time that you may never access or access only rarely. With analytics and new workloads, organizations have a ton of data and need to access it a lot."
The company also released the first Dell EMC-branded version of ClarityNow software, which indexes and moves unstructured data between cloud and file platforms. Chhabra said Dell EMC has improved basic scaling of ClarityNow and also intends to upgrade the data management capabilities.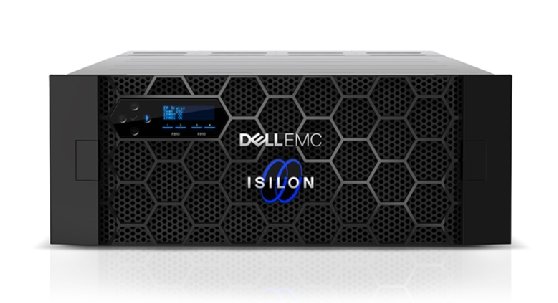 Interim feature upgrades for Dell EMC Unity
Dell EMC Unity midrange storage is available as a traditional hardware system, a software-defined x86 installation or as a cloud array for block and file storage on VMware Cloud on Amazon Web Services.
The new Unity Operating Environment 4.5 adds two-node high availability options to the software-defined and cloud array options, said Sean Kinney, Dell EMC senior director of product marketing.
Kinney said Dell EMC enhanced pattern recognition to boost inline data deduplication by about 25% and added immutable file locking for compliance and regulatory data. Dell EMC also added automated orchestration to Unity MetroSync synchronous file replication.
Dell EMC Azure Stack gets rugged, flashy
The upgrades of Dell EMC traditional Isilon and Unity storage follow the addition earlier this month of an all-flash military-grade version of the vendor's Cloud for Microsoft Azure Stack platform. Dell EMC Cloud for Azure Stack is built on the vendor's VxRack hyper-converged platform and Microsoft Storage Spaces Direct software-defined storage.
The Dell EMC Cloud for Tactical Microsoft Azure Stack is built on a refactored PowerEdge R640 server by Dell EMC partner Tracewell Systems, which shortens the original PowerEdge disk chassis. Tactical Azure Stack is packaged as a two-person lift system for use in forward military deployments or harsh outdoor work environments.
The ruggedized Tactical Azure Stack allows organizations to write applications that comply with the Azure Stack and move the application close to the data source, said Paul Galjan, a Dell EMC senior director of Microsoft Hybrid Cloud.