WavebreakMediaMicro - Fotolia
Dell still waiting for PowerStore to power up
Dell EMC's flashy new PowerStore array has done little to remediate the leading storage vendor's shrinking midrange market share, allowing competitors to gain ground.
Dell EMC is counting on its new flagship PowerStore storage array to reverse the storage leader's market share losses over the past years. So far, those sales have been too small to stem the decline.
Dell Technologies COO Jeff Clarke Tuesday cited slow midrange storage sales as the key reason why Dell EMC's storage business declined 7% year-over-year to $3.9 billion last quarter.
After several delays, Dell EMC finally launched PowerStore in May. The new platform was expected to clear up customer confusion over which midrange system was best for them. EMC and Dell each had several midrange storage platforms before their 2016 merger, which left them with five products in that category.
"Our midrange is shrinking," Clarke said of Dell's storage revenue. "I think we've mentioned that in each of the three previous quarters. And PowerStore is the catalyst for us to change share trajectory in the midrange. We've said this for the past couple of years in anticipation of the product."
According to IDC's storage tracker numbers, Dell's enterprise storage market share was down five times and flat once over the past six quarters.
Clarke said Dell EMC's VxRail hyper-converged infrastructure systems and PowerMax enterprise arrays grew in double digits in revenue over last year. But the midrange is the largest segment of the storage market, and that's where PowerStore sits.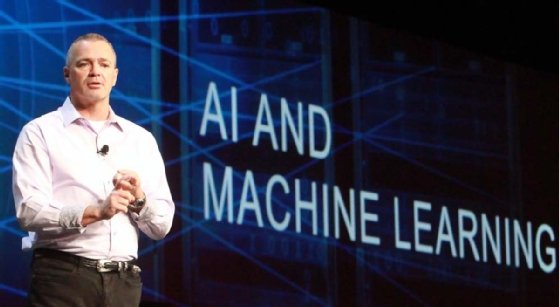 Clarke said PowerStore sales doubled from Dell's second quarter to the third, but from a small base. He said more than 15% of PowerStore customers are new Dell EMC storage customers, but many are upgrading from Dell EMC Unity, SC, VNX, EqualLogic and XtremIO midrange arrays.
Our midrange is shrinking. And PowerStore is the catalyst for us to change share trajectory in the midrange.

Jeff ClarkeChief Operating Officer, Dell Technologies
Clarke said Dell executives were "impatient" in anticipation of PowerStore's success but happy with its progress.
"We like our hand," Clarke said of PowerStore. "We need to continue to ramp it."
Charlie Giancarlo, CEO of Dell competitor Pure Storage, said PowerStore gives Dell an empty hand to play. He said PowerStore "has not been a big factor" in competitive deals. Pure, one of the vendors taking share from Dell EMC, Tuesday said its storage revenue declined 4% last quarter to $411 million, less of a drop than Dell EMC's storage. Other leading Dell EMC rivals NetApp and HPE will report earnings next week.
"We're just not seeing PowerStore," Giancarlo said on Pure's earnings call. "The little we're seeing of it, it is not being terribly successful. PowerStore has been largely absent. I will say that most of the time even if they're going with PowerStore, they quickly change their bid to PowerMax and that's the more typical competition for us."
Clarke said and Dell is planning to add features to the PowerStore platform, but he said customer feedback has been strong. He said while COVID-19 has slowed the PowerStore rollout, Dell is making a strong effort to get the product in front of prospects.
"I don't know what competitors say; I know what customers say," he said. "We have a product that is meeting their needs. It is actually a modern storage product. We want to grow faster, but we like what we've done."