All about the Citrix Chrome Transformation Assessment program – Podcast #143 (Special Edition)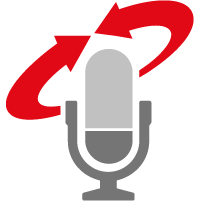 Listen to this podcast
Citrix Consulting is working with Chrome Enterprise to help get customers on Chrome OS. We talk about Chrome Enterprise, use cases, and this program. This episode is sponsored by Chrome Enterprise.
This podcast is sponsored by the Chrome Enterprise group at Google.
Combining Chromebooks with virtual desktops is an idea that we've been talking about for years. The concept makes a lot of sense: Most of us use a lot of web apps these days, which Chromebooks are perfect for. When we need Windows apps, we can deliver them remotely. It's a good fit.
Of course, implementing this in the real world is a big change for your EUC strategy. So, Citrix and the Chrome Enterprise team at Google are now working together on a consulting offering called the Citrix Chrome Transformation Assessment program. Chrome Enterprise sponsored this podcast to get the word out.
For the show, I was joined by Richard Achée, the Global Technology Partner Lead at Chrome Enterprise, and Tony Hildebrand, Senior Manager of Partner Services at Citrix. We talked all about how they're taking this concept and helping more companies make it a reality.
Here's a quick outline of the episode:
This concept isn't new—we've been writing about this on BrianMadden.com for years. In fact, the first Chromebooks came out in 2011, and Citrix was right there with Receiver for Chrome later that year.

According to Richard, Chrome really started breaking out in the enterprise around 2015 and 2016, in use cases like healthcare.

The Citrix Chrome Transformation Assessment is designed to look through your environment, inventory everything, and figure out how to actually make the jump to Chrome OS devices, combined with

virtualized Windows apps

.

This program—and really Chrome OS in general—isn't just for G Suite customers. Richard says this can work with any identity and productivity platform.

We also spent some time digging into all the Chrome Enterprise management options and hardware options. Chrome Enterprise management can be

integrated into Citrix Endpoint Management

.

Customers have a lot of identity and authentication options. Users can log into their Chrome OS devices, and have that SSO carry over to the Citrix Workspace app, as well as SaaS apps. Richard also highlighted Chrome Enterprise's recent support for Imprivata.

A lot of the prime use cases are frontline situations like healthcare or retail environments, but really, this could be for almost anybody today.

A big part of the Citrix Chrome Transformation Assessment is about going through your all your apps. Citrix uses Lakeside SysTrack to help with this.

Of course, this project also means taking a look at your Citrix deployment. Tony and Richard emphasized that there's actually a lot of flexibility here. You don't have to completely update your Citrix deployment, your apps, and your

identity strategy

—you can keep a lot of your processes and components exactly the same if you want.

This program comprises an engagement with Citrix Consulting Services, though local Citrix partners can get involved as well.

The Citrix consultants have a direct line into the Chrome Enterprise team, so any issues can be escalated.

So, the bottom line is that they're working to make sure that going to Chrome OS isn't just for bleeding-edge companies—they're putting the institutional knowledge, resources, and collaboration of Citrix and Chrome Enterprise together, so that more conservative organizations can do this, too.

This is great to see. It's one thing for bloggers and tech people to be into Chromebooks, but another thing to have all these resources put into actually making it happen.

This can work whether you just have a few virtual apps and you're mostly using web apps, or vice versa, if 100% of your apps are virtualized and you're essentially using the Chrome device as a thin client.

To get started or learn more, Tony and Richard recommend simply contacting your Citrix or Chrome Enterprise sales rep. You can contact Chrome Enterprise sales

here

. (This is the Google Cloud contact link, so be sure to specify that you're interested in this program). Citrix Consulting Services is

here

.
Thank you to Chrome Enterprise for sponsoring the episode, and thank you to Richard and Tony for being great guests. And most importantly, thanks everybody for listening!