Windows server management guides and learning resources
Check out our collection of guides, tutorials, FAQs and more covering a wide array of Windows server administration topics and technologies.
With continued advancements in server management technology, virtualization, and now the cloud, IT professionals have plenty to keep up with. Stay sharp by browsing our collection of guides, tutorials, and learning resources covering several areas of Windows server administration, including OS management, security, Active Directory and more.
TABLE OF CONTENTS
- IT Spotlights
- Frequently Asked Questions
- Server and administration guides
- Security guides
- Active Directory guides
- Storage management guides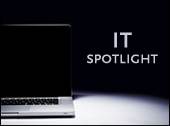 June 2011 - Windows cloud spotlight
Microsoft's Azure and lower operating costs are driving the rapid adoption of cloud services by enterprises. Find out more about what's making cloud the next big thing.
May 2011 - Microsoft Internet Information Services spotlight
The latest version of Microsoft's signature Web platform is packed with old and new features for improved website management and administration.
January 2011 - Mobile device management
Users are adopting smartphones and tablets at a rapid pace, leaving IT shops no choice but to put the management of those devices at the top of their 2011 to-do lists.
November 2010 - Windows application virtualization
With the popularity of app virtualization rising, vendors like Citrix, Microsoft and VMware continue to improve their products for app delivery and streaming.
October 2010 - Exchange Server 2010
With SP1 now available, organizations are likely to pay closer attention to what the latest version of Microsoft's popular messaging system has to offer.
July 2010 - SharePoint 2010
The latest version of Microsoft's enterprise collaboration platform could be a hit with end users and admins alike, thanks to an influx of features for improved governance, backups and general IT control.
June 2010 - Backups for server virtualization
Backing up virtual environments is the latest headache in the already stressful world of server backups, so what makes virtual server backups worth it and why are more and more IT shops investing in server virtualization?
May 2010 - SQL Server 2008 R2
While SQL Server 2008 R2 is not a complete revamp of past versions, it does offer several new and upgraded features that touch on everything from scalability to business intelligence.
April 2010 - Windows Remote Desktop Services (RDS)
Previously dubbed Terminal Services, Remote Desktop Services for Windows 7 and Server 2008 R2 features several improvements for providing virtual desktop infrastructure (VDI) at an affordable cost.
March 2010 - Virtual machine security
Security is one of the most essential considerations for a server virtualization deployment. Find answers to your questions about virtual machine security with this in-depth spotlight.
Microsoft Hyper-V Server 2008 R2
Hyper-V comes in two flavors – as a Windows server role and a separate download. Confused? This page answers some of the most common questions regarding Microsoft's standalone Hyper-V Server.
Windows Server 2008 R2
Find details on what "R2" really means, the new features included and cost considerations for a migration in this FAQ.
Active Directory FAQs
This short FAQ provides answers to common (and not so common) Active Directory questions, plus additional resources.
Guides and Tutorials
Windows Server 8 guide
Windows Server 8 might be years away from widespread adoption, but it's a good task for any IT pro to learn about the potential benefits the operating system can bring to an enterprise.
A guide to Hyper-V
Microsoft's Hyper-V platform enables admins to transition to a virtualized infrastructure. With a variety of features, the product appeals to a number of enterprises looking to extend their server networks at minimal cost. But is it the right choice for your organization? And if you're already using it, how can you get the most from Hyper-V?
Windows Server 2008 R2 learning guide
Windows Server 2008 R2 goes well beyond a few basic upgrades to give admins plenty to look forward to. Find all you need to know on R2, including tips, videos, and articles.
Windows Server 2008 tutorial
Whether you've already made the move to Windows Server 2008 or you're still in the decision-making stage there is plenty to learn about the key features and best migration strategies to make your Windows 2008 environment the best it can be.
Microsoft Hyper-V R2 management tutorial
A lot has changed since the release of Microsoft's first-generation hypervisor technology. See what's new and what you may have missed with this comprehensive guide to all things Hyper-V.
The Windows admin's guide to all things VMware
The title says it all. This overview provides resources and analysis on VMware's most important virtualization technologies for the server, desktop and cloud.
The Windows Server toolbox: A utility guide for admins
Glimpse inside the Windows Server toolbox and find the best server utilities for everything from performance and monitoring to security and troubleshooting.
Windows server consolidation fast guide
Understanding the ins and outs of server consolidation can make all the difference when it comes to storage and performance management considerations for your organization. Find details on the consolidation practices that go beyond virtualization.
Printer management fast guide
This page provides solutions for common printer setbacks and quick fixes to combat some of the management issues that might come your way.
Windows server security guide
Protecting against server vulnerabilities is a 24/7 job for Windows admins, Success lies in understanding the security tools and best practices recommended to keep a Windows system running at peak performance.
Windows network access security tutorial
Once admins understand the basics of server security they can then take additional measures to keep their networks safe. Here you'll find even more tips and advice on how to keep your servers as secure as possible from outside attacks.
Hackers' guide to Windows file server security
Hacking into a Windows file server may not be as hard as you think. Security pro Kevin Beaver shares his first-hand hacker experiences and offers a new perspective on server security testing for your Windows environment.
Web server security practices for Windows environments
Hone your security know-how with this simple breakdown of how to defend your Web server, including examples of the most common security issues and how to configure and test your Web server for the utmost protection.
Active Directory and Group Policy
Active Directory basics tutorial
Face it, everyone used Active Directory, but it's never to late for a refresher. Learn about the basics and many elements that make up Active Directory with this tutorial.
Domain name system (DNS) guide
Since Active Directory relies so heavily on DNS, admins must learn how to design, configure, and protect it in order to configure AD. Get the fundamentals here.
Active Directory replication guide
Find detailed information on Active Directory replication structure and design, as well as tips on how to troubleshoot AD replication issues.
Active Directory security guide
As with all facets of Windows server management, security is a primary objective when it comes to Active Directory. This in-depth guide has security tips and tricks for AD including advice on dealing with security breaches and Group Policy settings.
Active Directory planning and design guide
An Active Directory design strategy can be complicated to put togehter. Find details on migration strategies, domain and organizational unit design, and more.
Active Directory changes guide
There have been several updates and modifications to Microsoft Active Directory since its initial first release with Windows 2000 Server. This guide walks through the improvements and changes that have been made to Active Directory through Windows 2003 up to Windows 2008.
Microsoft Group Policy tutorial
Although Group Policy setup can be a daunting task for admins, it can also be a lifesaver when used properly. Learn the basics of Group Policy, including security and troubleshooting tips to make your deployments run smoothly.
Windows Distributed File System (DFS) tutorial
Windows DFS has gone through quite a transformation since its early days. One of the most notable changes came with the release of Windows Server 2003 R2 when the sole DFS service was split into two parts. Learn more here.
Windows NTFS tutorial
This short tutorial provides an overview of Microsoft's NT File System, with advice on data recovery, best practices, and more.
iSCSI technology guide
iSCSI has become a key technology for managing storage data over long distances and is seen as the Fibre Channel competitor, but is it too good to be true? Decide for yourself with an in-depth comparison, as well as other information on cost and implementation considerations.
Guide to troubleshooting computer memory problems
Computer memory failure can have disastrous effects on an organization as a whole, but these issues can often be fixed and averted by simply narrowing down possible causes for the shutdown. In this guide, IT consultant Bernie Klinder explains how to prevent a computer memory failure and troubleshoot such an event.
Admin guide to Diskpart commands
Windows administrators are always looking for ways to gain space on their servers through tools such as Microsoft's Diskpart utility. Review the many Diskpart commands here and learn how to use the Diskpart tool to maneuver and extend disk partitions.
SATA drives fast guide
SATA drives, stripped down versions of Fibre Channel hard drives, offer low-cost, high speed storage options for performing backup and archiving tasks the easy way. Learn more in this quick reference guide.
Step-by-step guide to automating backups
Although backups processes can be somewhat elaborate, there are ways to make system backups less of a nuisance. This guide explains demonstrates that gaining control of the Removeable Storage Manager (RSM) is as easy as creating a script to automate complex backups.
TABLE OF CONTENTS
- IT Spotlights
- Frequently Asked Questions
- Server and administration guides
- Security guides
- Active Directory guides
- Storage management guides
Find additional news and expert advice at SearchWindowsServer.com.