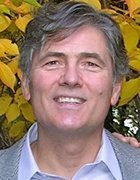 Denis Pombriant
President -
Beagle Research -
Denis Pombriant is a well-known analyst and thought leader in the CRM industry. He conducts research in emerging areas of front office technology and business and he consults regularly with many of the leading companies in CRM.
For more than ten years, Denis has identified and promoted emerging ideas in CRM and the software market. In 2000, he created a consulting practice focused on what was then called on-demand technology which has evolved into cloud computing. In 2002 he began covering the integration of social networking and analytics in CRM, in 2004 he wrote an influential white paper titled, "The New Garage" that proved to be the blueprint for cloud computing. He has also focused attention on sustainable business processes and the part that CRM and other front office technologies can play in making enterprise business processes more sustainable, efficient and profitable.
His latest book is Hello, Ladies! Dispatches from the Social CRM Frontier. He is a frequent speaker on CRM topics and gave the keynote address at the 2010 CRM Evolution conference.
Denis Pombriant's Most Recent Content