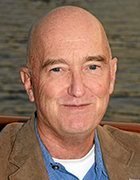 Jim Metzler, Ph.D.
Founder and Vice President -
Ashton, Metzler & Associates -
Jim Metzler is founder and vice president of Ashton, Metzler & Associates, a consulting firm that focuses on leveraging technology and talent. Jim has worked in many positions in the networking industry. He's created software tools to design customer networks for a major communications service provider (CSP) and served as an engineering manager for high-speed data services for another CSP. He's also served as a product manager for network hardware. Jim has managed networks at two Fortune 500 companies, directed and performed market research at a major industry analyst firm and led a consulting organization. Jim's current research interests include application delivery, software-defined networking (SDN) and network functions virtualization (NFV).
Jim Metzler, Ph.D.'s Most Recent Content