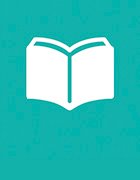 The Pragmatic Programmers LLC publishes works that are by professional developers, for professional developers.

Under the Pragmatic Bookshelf publishing imprint, Pragmatic creates timely, practical books and learning resources on classic and cutting-edge topics to help software developers practice their craft and accelerate their careers. After all, Pragmatic itself is made up of and run by a small group of experienced technology professionals committed to helping make software development easier.
As an independent book publisher, Pragmatic builds bonds with and fights for its authors in ways that many larger, corporate publishers simply cannot. Pragmatic Bookshelf titles have always been DRM-free, and Pragmatic pioneered the "beta book" concept that gets content into the hands of readers sooner, forging an authentic dialogue between authors and the software development community at large.

But it's not just the relationship with authors that Pragmatic cares about. Pragmatic's commitment to customers continues long after a purchase is complete. Pragmatic makes it easy for readers to sync e-books across all their devices and ensures that it's always possible for customers to redownload and access past purchases, regardless of how long ago they were made.

Andy Hunt and Dave Thomas founded the company decades ago with a simple goal that has never wavered: to improve the lives of professional software developers.
The Pragmatic Programmers LLC's Most Recent Content