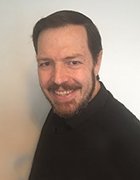 Warwick Ashford was security editor at Computer Weekly until September 2019, when he became senior analyst at security analysis firm Kuppinger Cole.
In October 2016, he was announced the winner of the cyber writer category of the first Security Serious Unsung Hero Awards.
Warwick joined the CW team as chief reporter in June 2007, focusing on IT security, business continuity, IT law and regulation, compliance and governance. He was appointed security editor in May 2012.
Before joining CW, he spent four years working in various roles including technology editor for ITWeb, an IT news publisher based in Johannesburg, South Africa.
He came to IT journalism after three years as a course developer and technical writer for an IT training organisation and eight years working in radio news as a writer and presenter at the South African Broadcasting Corporation (SABC).
Warwick Ashford's Most Recent Content