hfng - Fotolia
Snowflake to offer BI capabilities with Snowsight
Snowflake plans to join its cloud computing competitors by offering BI capabilities starting in 2021, though the vendor's tool will have limited capabilities.
With the release of Snowsight planned for the first half of 2021, Snowflake will soon offer its own analytics tool.
Snowflake unveiled Snowsight in preview in June, and on Tuesday at Data Cloud Summit 2020, the cloud data warehouse vendor's virtual summit, showed off its capabilities during a session entitled "Accelerating Analytics with Snowflake."
Using Snowsight -- which will be free for all Snowflake customers when made generally available next year -- customers will be able to query their data stored in Snowflake and develop data visualizations and dashboards to enable data-driven decisions.
Customers will not, however, be forced to use Snowsight as their BI tool.
Two months after its hugely successful IPO, Snowflake, founded in 2012 and based in San Mateo, Calif., said it will continue to work with its customers' BI tool of choice, and maintains seamless integrations with such platforms as Tableau, Qlik and ThoughtSpot.
Snowsight works in concert with Snowflake's Data Cloud, an ecosystem the vendor unveiled in June in which data from Snowflake's customers, partners and data service providers can be automatically extracted, cleansed and prepared for analysis.
And unlike BI tools that require users to pull data out of their data warehouse before it can be analyzed, Snowsight enables customers to work with their data within the Snowflake Data Cloud.
"[Snowsight] is our own set of analyst tools," said Chris Child, director of product at Snowflake. "These tools help you quickly discover, query, visualize and share your work with your team. Snowsight is a tool we've been building that will help you do work inside the database, and it's designed to help you discover the data you need to be able to do your work."
Snowsight is not, however, meant to compete with or replace other BI tools.
The tool works only within Snowflake and not with other cloud service providers, which limits customers who have data stored in multiple clouds.
In addition, in response to a question posed via chat during the presentation, Shravan Narayen, senior product manager at Snowflake, was careful to point out that Snowsight, while enabling some data analysis, does not have the power to do deep analytics on the level of Tableau, Qlik, Power BI from Microsoft and numerous other BI platforms.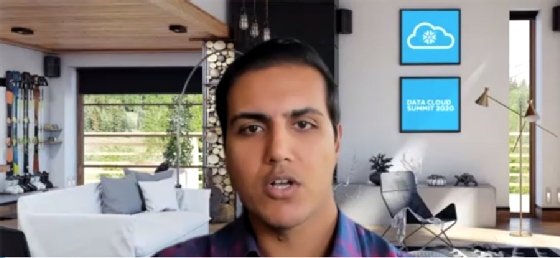 "We don't view this as a true BI tool like Tableau," he said. "It's more lightweight than that. It's great for quickly discovering and analyzing data and then sharing with others."
He added, however, that new features will be added over time that will enhance its capabilities.
"Over time, we'll continue listening to customer feedback to figure out which new features we should add," Narayen said.
Similarly, Child said during the presentation that Snowsight is designed to make users efficient with their analysis and to foster quick collaboration, but did not suggest it was meant for deep analysis.
[Snowsight] is our own set of analyst tools. These tools help you quickly discover, query, visualize and share your work with your team.

Chris ChildDirector of product, Snowflake
Despite being careful to point out what Snowsight can't do, Narayen showed off what it can do with a demonstration.
Using data from Citi Bike, a New York-based bike-sharing service that makes its data publicly available, he explored how ridership is trending, which programs are driving ridership and which ones aren't working for the bike service, and then shared the results.
Narayen was able to search the company's data using SQL, filter and format results, chart the data, add it to a dashboard and share it with a colleague in a matter of minutes.
"Snowsight is a modern SQL editor ... that allows you to discover and analyze data, collaborate with colleagues and publish insights, all natively within Snowflake," Narayen said. "We did that all without leaving Snowflake."
While Snowflake may not be offering a BI tool with the same power as those offered by vendors that specialize in analytics, the vendor is nevertheless joining its cloud computing competitors in offering at least some BI capabilities.
Google, which offers the Google Cloud Platform, acquired Looker in June 2019 for $2.6 billion to add BI capabilities to its suite while Microsoft, which has Azure as its cloud computing platform, has offered Power BI for years and in 2019 developed Azure Synapse Analytics. AWS, meanwhile, has QuickSight, but like Snowsight, QuickSight lacks sophistication when compared with Looker and Power BI.
Mainly for that reason, when industry insiders speculate about the next big BI acquisition, they often name AWS and Snowflake as potential buyers.