Alliance - Fotolia
Mergers and acquisitions among BI vendors not yet done
With the remaining longstanding independent vendors as the most likely acquisition targets, expect more consolidation in the BI industry over the next few years.
When Tibco acquired IBI in late October, it marked the first significant merger and acquisition activity between BI vendors in more than a year.
In June 2019, Google acquired Looker, Salesforce bought Tableau and Logi Analytics purchased Zoomdata all within days of each other, and that came after BI acquisitions by Sisense, Qlik and Alteryx in April and May of last year.
But then activity quieted, and what mergers and acquisitions took place were on a much smaller scale, with analytics vendors acquiring smaller companies to add to their technology capabilities.
Now, the question is whether Tibco's acquisition of IBI will begin another wave of consolidation or was an isolated incident.
The consensus among analysts is that while there may not be a flurry of mergers and acquisitions like in the spring of 2019, there will indeed be more consolidation. And it's the remaining independent vendors that will be the prime targets.
"BI technology is commoditized," said Boris Evelson, principal analyst at Forrester Research. "Independents can't withstand the price pressure that large enterprise software vendors can for long."
Similarly, Dave Menninger, research director of data and analytics research at Ventana Research, said he expects more consolidation over the next few years.
"If you look at the big picture, there could be a lot of activity in the market," he said. "People are trying to figure out how to compete in the new mega-world [and] it's about time for another round of acquisitions."
Ripe for the acquiring
Before Tibco's acquisition of IBI, the BI vendors were two of the longest-standing remaining independents. IBI, known as Information Builders until it rebranded in July, was founded in 1975 and had managed to remain independent for 45 years. Tibco, meanwhile, was founded in 1997, and with a platform that has managed to remain innovative is still a buyer rather than a seller.
Both survived the last wave of BI mergers and acquisitions when IBM gobbled up Cognos, SAP acquired Business Objects and Oracle bought Hyperion in 2007.
New vendors rose to prominence in the wake of that wave of merger and acquisition activity and drove the second generation of BI -- Tableau prominent among them with its pioneering data visualization platform -- but now those vendors are being bought up the same way Cognos, Business Objects and Hyperion were a generation ago.
Some independents remain.
In addition to Tibco, vendors such as MicroStrategy, SAS, Sisense and Yellowfin have all been around for more than 15 years, while others such as Domo and ThoughtSpot emerged in the last decade and have been successful. Qlik, meanwhile, is owned by a private equity firm, as are Tibco and Logi.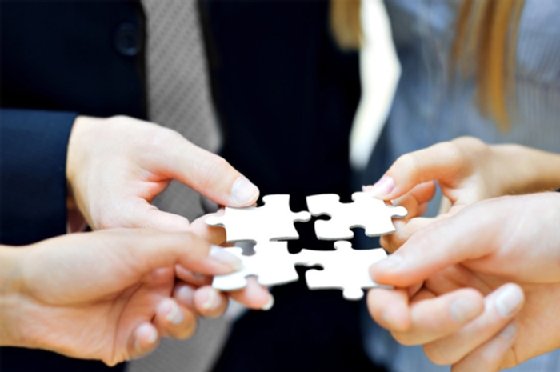 And all but MicroStrategy could be targets for merger and acquisition activity, according to analysts.
IBI was ripe for acquisition because it built up a large customer base over the course of more than four decades and had recently invested significantly in modernizing its platform.
"When people are looking to acquire technology companies, they want to know they have a foundation to work with -- either technology or revenue or both -- and Information Builders has always been known for having loyal customers and there's been a fair amount of investment in the platform recently," Menninger said. "I also think there are some synergies between the Tibco and IBI portfolios."
If you look at the big picture, there could be a lot of activity in the market. People are trying to figure out how to compete in the new mega-world [and] it's about time for another round of acquisitions.

Dave MenningerResearch director of data and analytics research, Ventana Research
But as Evelson noted, because IBI was late to modernize its platform, it was losing some of its customer base and therefore the idea of selling rather than trying to compete became attractive.
"While they led the space for many years, they were late to market to address some of the latest trends such as augmented BI and modern cloud-native technology architecture, which resulted in eroding market and mind share," he said.
Next in line
The other independents don't fit the same profile as IBI -- most have either kept up with new innovations or even developed them. But with many competitors backed by huge corporations -- such as Salesforce and Google -- which, as Evelson said, can drive prices down to levels that are too low for the independents to withstand, they may eventually have to accept that they can no longer compete on their own.
And as IBI's acquisition shows, eventually may be soon.
"Yellowfin and Sisense are both interesting tools," said Wayne Eckerson, founder and principal of Eckerson Group. "I think they're both doing very well and I could see both being acquisition targets. I think they're both happy doing what they're doing, but if someone throws enough money at them I'm sure they would sell."
Another longstanding BI vendor, MicroStrategy, meanwhile, is an unlikely acquisition to target, according to Eckerson.
The vendor, which was founded in 1989, is publicly held and isn't subject to the same financial pressures as the other vendors given its financial structure. In addition, its chairman, president and CEO, Michael Saylor, retains a large portion of the company's voting interest, so as long as he wants to remain in charge, MicroStrategy will stay on its own.
Menninger, meanwhile, speculated that Qlik could be in play. The vendor was taken private after it was acquired by Thoma Bravo in 2016 and through acquisitions of smaller vendors has since then modernized its tools to work in the cloud as well as on premises.
"We could see them coming back on the market soon, and we could see it either in the form of an IPO or in the form of an acquisition," he said.
In addition, Menninger said Yellowfin's strong international base of business could make it attractive to buyers -- the vendor is based in Melbourne, Australia -- while Sisense has built up a strong customer base and ThoughtSpot, with a heavy focus on AI and machine learning to fuel queries, has a technology that could complement other vendors' platforms.
"They're all potential candidates," Menninger said.
Qlik, SAS, Sisense and ThoughtSpot all declined to comment for this story. MicroStrategy did not respond to a request for comment.
Yellowfin issued a brief statement.
"We view the market consolidation as an opportunity for accelerated growth," the vendor said. "With that in mind, Yellowfin will continue to focus on building a great business as one of the world's leading BI and Analytics platforms. We will continuously evaluate, and take advantage of, the most appropriate paths for our own growth."
The buyers
As for who might do the buying, the analysts said it likely won't be other BI vendors the way Tibco acquired IBI.
Instead, future acquisitions will more likely resemble Google's purchase of Looker and Salesforce's acquisition of Tableau, with large enterprise software vendors looking to add analytics to their roster of offerings.
While Microsoft has Power BI and Google now has Looker, AWS still doesn't have a significant analytics piece. Snowflake, meanwhile, which recently completed a record-setting IPO, is another vendor that could be in the market to add analytics capabilities to work with its cloud data warehouse.
But there are others, according to the analysts.
"If I were to look at who has the resources to make an acquisition, certainly the big cloud players," Menninger said, noting that while Amazon has a BI tool called QuickSight, it doesn't have the full range of features other BI platforms possess. "Maybe they want to get more serious. Snowflake may want to complement the data side of the equation with an analytics side. I also think an interesting player would be Informatica."
Another group of vendors that could potentially want to acquire an analytics piece, Menninger added, are the data integration specialists like Talend.
Snowflake declined to comment, while AWS and Talend did not respond to requests for comment.
Eckerson, meanwhile, said it's difficult to pinpoint just who might be in the market to add analytics capabilities.
"We could see someone come in from right field like Adobe, which has a big cloud presence," he said. "It's a game of musical chairs."
And regarding Snowflake, he added he expects the vendor to add more end-user capabilities.
"They'll eventually want to buy something," Eckerson said. "I don't know if they'll buy a BI tool directly or buy something else that comes with a BI tool."
Ultimately, when the current wave of mergers and acquisitions among BI vendors is eventually complete, few independent vendors will be left, according to the analysts.
Once technologies that could exist on their own, BI and analytics are no longer seen that way. Even those vendors that currently remain independent have been expanding their platforms well beyond the analysis stage of the analytics lifeline and adding features that broaden their capabilities.
"Long term, BI is not a separate platform," Evelson said. "It's a capability of enterprise software, embedded in business and productivity applications."