ra2 studio - Fotolia
Oracle-Microsoft partnership to connect clouds expands to EU
Oracle and Microsoft have added to their cloud interconnect strategy with the addition of a high-speed, private connection between Oracle Cloud Infrastructure and Azure in the EU.
The Oracle-Microsoft partnership around interoperability between the companies' clouds has expanded via a newly available interconnect in Amsterdam that will serve European Union countries.
The Microsoft-Oracle partnership, which the companies unveiled in June, involves direct interconnects between Oracle Cloud Infrastructure and Microsoft Azure regions. The arrangement provides a high-speed, low-latency connection that allows joint customers to use Microsoft and Oracle technologies in tandem across the cloud platforms.
The Amsterdam interconnect joins ones in the eastern United States, Canada and the United Kingdom. Next up will be Asia-Pacific and the western United States, said Vinay Kumar, vice president of product management at Oracle.
So far, demand for the service has been "truly massive," Kumar claimed. However, he declined to provide specific numbers. Oracle and Microsoft officials have said there is a built-in latent desire for the interconnect, given how many joint customers they have. "If demand was slow, we wouldn't have expanded it," Kumar said.
Customers are using the interconnect in a variety of ways, such as by tying an E-Business Suite ERP application's underlying Oracle database store to Azure, whereupon analytics and reports can be run with services such as Microsoft Power BI, Kumar said. Oracle also sees Azure as a natural gap-filler in areas such as IoT, where Oracle's own offering is less mature.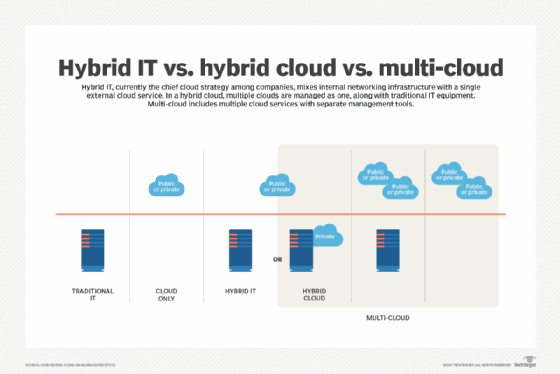 It's unclear how broadly any buzz about the Oracle-Microsoft partnership has spread in the industry, however.
"I have not heard much interest in this offering, but I can understand why they pursued it," said Hyoun Park, founder of analyst firm Amalgam Insights. "The concept makes sense."
The challenge of working with two separate cloud providers to support one application -- that hasn't really been validated by the market yet.

Hyoun ParkFounder and CEO, Amalgam Insights
The use of multiple cloud providers is fairly common today, but the Oracle-Microsoft partnership takes the concept into a newer frontier, according to Park. "In practice, the challenge of working with two separate cloud providers to support one application -- that hasn't really been validated by the market yet," he said. "I think this is an idea that's ahead of its time."

A partnership rooted in pragmatism
Oracle lags well behind AWS, Microsoft and Google in the IaaS and PaaS markets, but it continues to add new regions and features to OCI, its second-generation cloud platform. Its interoperability partnership with Microsoft is structured in a way that can generate more revenue off exclusive OCI services like the Autonomous Database, while ceding other workloads to Azure.

The interconnect is based on Oracle and Microsoft's respective FastConnect and ExpressRoute services, which create private connections between locations that offer more speed and don't traverse the public Internet. Both are priced on a sliding scale according to speed. No additional fees apply beyond that pricing, Kumar said.
Accenture, which has consulting practices for OCI and Azure, released a white paper on the interconnect. It's been possible to connect clouds simply through a virtual private network, but this approach offers limited bandwidth, Accenture said. It's also possible to contract with a telco for a direct private connection, but this can cost up to $100,000 and take months to complete, according to Accenture.
"What's more, this approach makes the company entirely dependent on a handful of dedicated, managed routers at each cloud data center. If one of those pieces of equipment fails, there is likely to be degraded performance or even an outage," it states. "In addition to procuring dedicated port from the cloud providers in the form of FastConnect, ExpressRoute, etc., the company still needs to pay the telco provider."
Accenture tested the interconnect for a couple of weeks and found it had a latency of less than 1.5ms for each round trip. While FastConnect and ExpressRoute top out at 10 Gbps, the connections can be combined for more speed. "That means that moving data between OCI and Microsoft Azure is now faster than it is with some clouds that move data between their own data centers in the same geographic region," the paper claims.
Such a rosy picture must be weighed in the context of its source, namely a consulting firm that stands to benefit financially as more Oracle and Microsoft customers adopt the interconnect.
Still, one customer currently piloting the service expects ample benefits. Mestec, a manufacturing execution software company based near London, converted its on-premises software to a SaaS version several years ago, said Mark Carleton, chief operating officer at the company.
Mestec has moved its Oracle database footprint onto Autonomous Database and has its web applications running on the Microsoft stack, Carleton said. Mestec used a public internet connection to tie together the platforms and saw significant cost savings and improved performance over its on-premises footprint.
The company expects to be live on the interconnect in about a month, and Carleton said he expects additional benefits. "We'll be able to raise support tickets with either Microsoft or Oracle," he said. "In terms of the interconnect, there's an increase in performance, and an improvement in the consistency of the performance."
More generally, Mestec has benefited from the SaaS model on an operational basis. "Most of our customers operate 24-7, so that doesn't leave us many windows for patching," which the OCI-Azure setup alleviates, he said. "We are mission-critical for our customers' operations."
It's likely the Oracle-Microsoft partnership will bear significant commercial fruit, said Holger Mueller, an analyst at Constellation Research.
"The interconnect matters for those using Oracle and Microsoft," he said. "That's a huge simplification. An SLA provided between two platforms I use? That's perfect for CIOs."