martin_matthews - Fotolia
Enterprise wearables bring benefits, management challenges
Enterprise mobility isn't just about smartphones and tablets. Wearable device adoption is growing, so IT should be ready to support this dynamic category of mobile devices.
Enterprise mobility is typically synonymous with smartphones and, to a lesser degree, tablets, yet wearables represent a growing segment of enterprise devices.
Enterprise wearables can include smartwatches, smart glasses, bracelets, headgear, exoskeletons or any other device that users wear instead of hold in their hands. Similar to smartphones, wearables initially popped up in the consumer market, often in the form of fitness trackers or smartwatches. Some wearables such as smart glasses and smartwatches also share the smartphone's application-centric approach.
Yet wearables stand in a class separate from handheld devices and blur the line between user-facing mobile devices and Internet of Things (IoT) devices. Enterprise wearables and IoT devices actually have many of the same types of management, connectivity and data security challenges.
Use cases of enterprise wearables
Although just a few types of wearables have gained popularity in the enterprise, the possibilities for wearables are almost limitless and could include just about any network-connected device. These devices could be in the form of glasses, headsets, watches, bracelets, rings, visors, vests, coats, helmets or sensors that serve a single function, such as monitoring a patient's heartrate. Wearables make it possible for employees and clients to stay connected to company applications and data so they can work and communicate more efficiently and safely.
One of the most popular types of enterprise wearables is the smartwatch. Employees can use these devices to access or receive information and communicate with colleagues without disrupting their normal routines.
This is a basic functionality, however, and with the right apps, smartwatches can do even more. For example, the Cincinnati/Northern Kentucky International Airport issued smartwatches to cleaning crews so management could easily notify them when and where they're needed.
Smart glasses, especially those that incorporate augmented reality (AR) or virtual reality (VR), are also gaining a foothold in the enterprise. Smart glasses make it possible for employees to immediately view notifications while freeing up their hands for other tasks. Smart glasses users can read instructions, view 3D diagrams, learn new processes, receive training or work remotely with experts who can walk them through difficult tasks.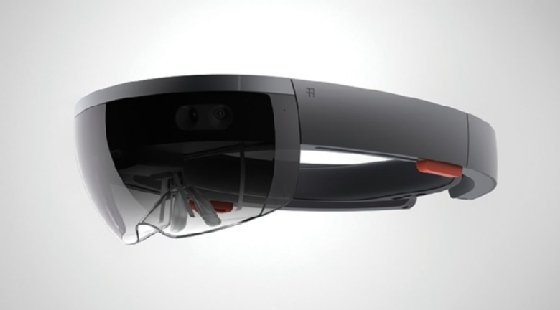 The Boeing Company, for example, equips engineers and technicians with AR-enabled headsets to improve assembly processes, and Coca-Cola supplies workers with smart glasses to improve quality control in their bottling plants. Other potential headgear includes earphones, visors, hats, microphones or a combination of any of these accessories.
Wearables can also extend beyond the head and wrists. An exoskeleton, for instance, provides the body with external robotic support to help conserve energy, increase strength and decrease injury risk. Several organizations already benefit from this technology including Ford Motor Company, which supplies workers with exoskeletons so they can perform repetitive overhead tasks with less fatigue and fewer injuries. In addition, the company supplies employees with body-tracking suits to lessen the burden of physically stressful workstations. This type of wearable device can also track employees and ensure they're operating safely within their workplace.
Numerous industries can benefit from wearable devices, including healthcare, financial services, aerospace, automotive, natural resources, military, manufacturing, travel, retail and real estate. The wearables field is ripe for innovation, especially with the rapid advancements in AR, VR, artificial intelligence (AI), robotics, IoT and other important technologies that support or enable enterprise wearables.
Pros and cons of enterprise wearables
This new era of enterprise wearables promises to increase worker productivity, improve communications, decrease safety risks and increase job satisfaction. In addition, wearables make it possible to produce real-time data for tracking performance and safety incidents while gaining insights into operational habits and patterns.
Wearables also push against the trend of worker obsolescence, making employees more valuable instead of less and reducing training time. In this way, wearables can help address the challenges that come with an aging workforce, a shortage of skilled workers and a rising number of workplace injuries.
Experts believe that wearables will increase in usage in the enterprise in the next few years. A Forrester report, for example, predicts that over 14 million U.S. workers will be using smart glasses by 2025.
Despite their potential, however, enterprise wearables also bring several challenges. For example, they require uninterrupted communication with corporate systems. IT professionals must ensure that the organization's network can support these devices and the data that goes with them.
IT must also determine how to manage and monitor the devices and take into account factors such as onboarding, maintenance, app distribution, app management, personally-owned devices and battery maintenance. In addition, organizations must determine whether the application they would need even exists on the desired wearable and what resources it would take to develop those apps if they don't exist.
Unfortunately, not all wearables support the same advanced security mechanisms as smartphones or tablets.
Perhaps the biggest challenge of deploying wearable devices is device security. IT must enable access to corporate resources for these devices without compromising sensitive data, which can be a difficult task as the wearable device management tool market hasn't fully matured yet. Unfortunately, not all wearables support the same advanced security mechanisms as smartphones or tablets. Before an organization implements wearables, IT should have a formal plan in place for their adoption and specific policies for protecting the devices, the device users and their data.
In addition, the wearables industry is extremely dynamic and in such a market, security may fall by the wayside.
Managing wearables in the enterprise
For some wearables, administrators can turn to unified endpoint management (UEM) or similar tools to incorporate the devices into their device management infrastructure. Fortunately, some tools have started to support wearable devices.
VMware Workspace One, for example, provides an automated staging process for onboarding wearables and the UEM tool supports QR code enrollment. In addition, Workspace One can manage a wearable app's entire lifecycle, including the development and deployment of an app, and analyzing its performance metrics.
Plenty of other platforms have recently begun to support wearables, including IBM MaaS360, BlackBerry UEM, SOTI One Platform, MobileIron and MOBI. The type of support that each tool offers, however, varies widely from one product to the next. Miradore Online, for example, is a cloud-based UEM service for managing desktops and mobile devices, but its support for wearables is limited to basic record-keeping.
As wearables work their way into the enterprise in greater numbers, the device management technology will only improve. Until then, organizations will need to assess the use of wearables on a case-by-case basis. IT and management must weigh the wearable's benefits and improvements to work processes against potential management shortcomings and security issues.
Dig Deeper on Mobile operating systems and devices