imtmphoto - Fotolia
Lenovo TruScale adds twist to cloud infrastructure on demand
With TruScale Infrastructure Services, Lenovo tries to catch up with Cisco, Dell and HPE, customizing TruScale to a customer's workload and helping customers avoid capital expenditures.
Seeking to appeal to organizations building private clouds, Lenovo added an infrastructure-as-a-service option for its servers and storage hardware.
Launched last week, Lenovo TruScale Infrastructure Services is hardware as a service for Lenovo ThinkSystem servers and Lenovo storage. TruScale spares companies the upfront capital costs of buying cloud infrastructure equipment. There also is no requirement to purchase a minimum monthly capacity.
With TruScale, Lenovo is playing catch-up with server competitors Cisco, Dell and Hewlett Packard Enterprise. Those vendors license infrastructure as a service, but they require a monthly minimum capacity.
Lenovo said it customizes each deployment according to a customer's workload requirements for compute and storage. The equipment is installed at a customer's data center, but Lenovo retains ownership. Customers license server capacity, networking and storage as needed and pay only for capacity used. Pricing is based on the percent of utilization per individual node.
Charles King, an analyst at Pund-IT, said Lenovo TruScale customers will likely include midsize companies with rapidly growing IT needs and IT departments with highly variable compute and storage.
"I think Lenovo is the only one to offer no-money-down financing or no capital expenditure financing, [along with] no capacity requirements. It would not surprise me, if TruScale catches on, to see other vendors going this direction," King said.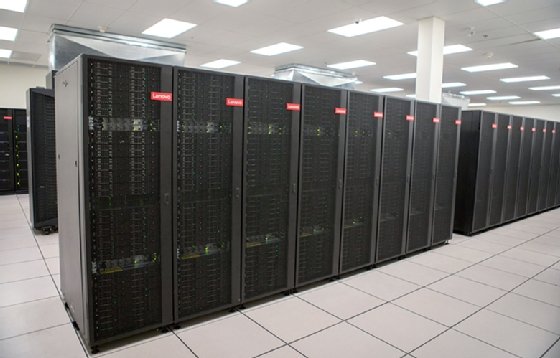 Initial Lenovo TruScale deployments
Lenovo meters TruScale usage through dedicated hardware appliances connected to Lenovo data centers in Chicago and Reston, Va.
Matthew Horne, general manager of Lenovo TruScale Infrastructure Services, said initial deployments include ThinkSystem and ThinkAgile servers and ThinkSystem storage arrays.
Lenovo storage includes the ThinkSystem DM Series and ThinkSystem DE Series all-flash and hybrid arrays. Lenovo in September signed a co-development deal to market new ThinkSystem storage systems based on the NetApp Ontap 9-powered FAS and AFF A-Series products.
The Lenovo TruScale pricing model is similar to using public clouds, but the equipment and data remain on-site.
"We designed TruScale to give you scalability and flexibility to control your workload and any associated costs," Horne said. "You can spin an application up or spin it down and all your data stays on premises."