chris - Fotolia
Quantum NAS options expand with All-Terrain File System
Quantum adds to its NAS lineup with All-Terrain File System aimed at general-purpose use cases while enhancing its StorNext parallel file system and ActiveScale object storage.
Quantum bulked up its unstructured data storage by launching a new file system while optimizing its StorNext parallel NAS for NVMe and adding a dense entry-level ActiveScale object storage configuration.
The All-Terrain File System (ATFS) NAS platform launched Tuesday is based on technology picked up through Quantum's acquisition in April of data management startup Atavium. ATFS has a built-in classification engine to intelligently tag data upon ingest. Quantum said ATFS can search billions of files in seconds and tier data based on workloads.
It has been a bumpy recovery for publicly traded Quantum, which was delisted in 2018 from Nasdaq after an accounting probe discovered former executives reported revenue earlier than allowable. The 40-year-old company since has shifted product development to chase growth in file and unstructured storage, although the bulk of its revenue comes from tape products.
The addition of ATFS gives Quantum NAS customers two file options, each for a different use case. Customers can purchase Quantum file storage with capacity licensing, estimated at $1 per terabyte, per year.
"We've made software licensing consistent across our portfolio. This is our path toward a true as-a-service model going forward," said Eric Bassier, Quantum's senior director of product and technical marketing.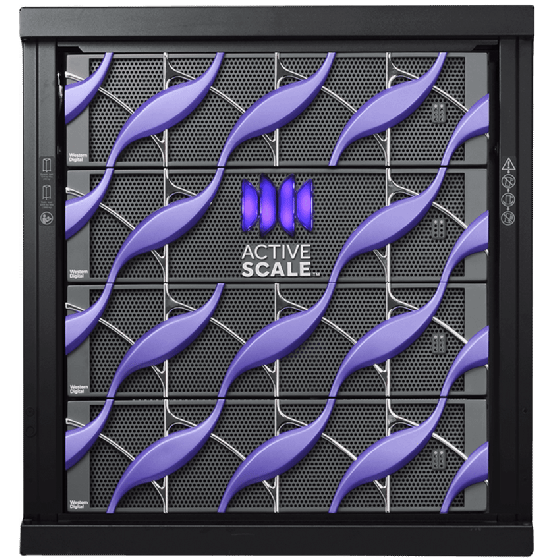 ATFS data management overlay
StorNext is Quantum's high-performance file system for unified block and file storage. In addition to its NAS and NVMe arrays, Quantum storage products include Scalar tape storage, DXi backup appliances and storage for video surveillance.
ATFS and StorNext run different code bases, although Quantum allows customers to move data between the file systems as part of lifecycle management. StorNext is a scale-out system, and Quantum ATFS is designed as general-purpose file storage that embeds data classification and management. Bassier said ATFS provides better visibility to organizations with unmanageable file workloads.
"People are having to guess how much capacity they're using, they don't want to delete anything, and they wind up pushing data to a nonvisible archive to try to manage costs," Bassier said, describing the customer feedback that prompted Quantum to develop ATFS.
Data management functionality is integrated directly in ATFS, which can run as a virtual machine. The file system adds metadata to data as it is being tagged.
The initial ATFS iteration is packaged on a Quantum NAS high-availability controller node supporting 48 drives: 24 shingled magnetic recording-based HDDs and 24 NVMe SSDs. Up to four JBOD can be attached, scaling ATFS to 3 PB of erasure-coded bulk storage. ATFS supports NFS and SMB protocols with cloud extensibility. Quantum rates it to deliver up to 12 GBps of performance. Quantum's roadmap includes a software-defined storage version of ATFS on qualified commodity servers.
Quantum ATFS has ground to make up on Dell EMC Isilon, NetApp FAS, Pure Storage FlashBlade and Qumulo NAS. But Quantum is off to a good start, said Randy Kerns, a senior strategist at IT consulting firm Evaluator Group.
"ATFS has decent performance, but right now it's not a scale-out system. What makes it interesting is the data insights and administration being part of the file system. That makes it much easier for customers to understand what information they have, without having to get it from external software" and paying an extra license, Kerns said.
StorNext 7 and ActiveScale
Quantum made incremental improvements to StorNext 7. The latest version adds support for file system pools, allowing administrators to define pools of flash or disk and shuttle data between the two by using the StorNext rules engine.
Quantum acquired the ActiveScale object technology this year from Western Digital Corp. Quantum ActiveScale 5.7 introduced ransomware protection with a locking feature that prevents objects from being deleted or modified. ActiveScale now aggregates small objects as a single back-end blob to boost utilization and enhance system performance.
On the hardware side, Quantum ActiveScale adds a three-node entry point slated for general availability in December, scaling up to 504 TB of raw capacity. Other Quantum ActiveScale nodes include the P100 and X100, which scale respectively to 27 PB and 74 PB raw.