Getty Images/iStockphoto
Hitachi Vantara gives single view of storage
To reduce complexity, Hitachi Vantara released a storage platform aimed at unifying data management, but it will need to find ways to differentiate its offering, says one analyst.
Hitachi Vantara plans to simplify storing data by moving it under one control plane, regardless of type or location.
Hitachi Virtual Storage Platform One, coming in 2024, consolidates the vendor's storage portfolio. The single hybrid cloud platform will provide cloud-like services, balance workloads for more efficient storage management and ensure global availability.
The new platform goes beyond unified storage management and marks an architectural shift for the vendor, according to Scott Sinclair, an analyst at TechTarget's Enterprise Strategy Group.
"There's an overall management of storage anywhere, but also a software-defined data plane that supports block, file and object that can be deployed anywhere," he said.
Simplicity sans silos
Hitachi Virtual Storage Platform One is the vendor's first step to reduce storage complexity for customers, according to Bharti Patel, senior vice president and head of engineering at Hitachi Vantara. Hitachi will "take care of" the underlying complexity, and customers can focus on managing data on premises and in the cloud, she said.
The Hitachi Virtual Storage Platform One allows customers to manage storage with a unified architecture on one control plane, data fabric and data plane across all storage types, including block, file, object, cloud, mainframe and software-defined storage workloads. The platform is managed by a single software stack, according to the vendor.
The historical problem in the storage industry for decades is that everything is a silo.

Henry BaltazarAnalyst, 451 Research
If customers have a system for mission-critical and cooler data, storage workloads are probably straightforward to manage, according to Henry Baltazar, an analyst at 451 Research, part of S&P Global Market Intelligence. But once enterprises add archive, backup and cloud, storage management becomes more challenging.
"The historical problem in the storage industry for decades is that everything is a silo," Baltazar said.
Hitachi Vantara aims to remove that pain point with its single, unified platform, he said.
Sinclair echoed that silos are an operational headache for companies, especially as data becomes more dispersed in hybrid and multi-cloud architectures.
"The cloud is becoming a giant silo," he said.
Customers are seeking technology that helps them use data no matter where it resides, Sinclair said. Hitachi Virtual Storage Platform One is the vendor's answer to this, putting Hitachi on par with Dell, HPE and IBM, he added.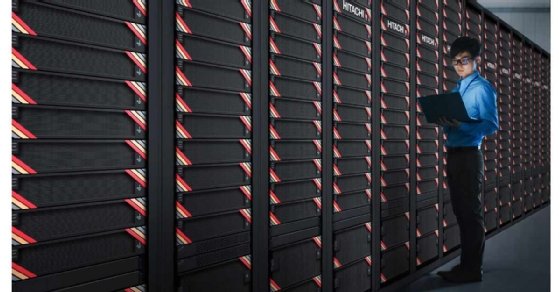 Where this stands in the market
Hitachi Virtual Storage Platform One will be embedded within Hitachi's infrastructure and won't cost extra for existing customers. It also provides flexibility so that customers can use the platform's features on a use case-by-use case basis. For example, if customers are using block storage and don't want data protection to slow performance, they can turn off the data protection option for that use case, according to Patel.
A trend in the storage market is to increase flexibility, Baltazar said. This is one of the reasons there are so many cloud and as-a-service models on the market, removing vendor lock-in and increasing choice.
"Hitachi is making it easier to change based on needs and requirements," Baltazar said about the platform.
As companies use hybrid and multi-cloud architectures more and more, they'll need better control over their data and the ability to simplify, Sinclair said. Several storage vendors have identified this issue and are building for it, putting Hitachi on a more level playing field, but it also needs to look for ways to differentiate, he added.
"Hitachi does have advancements in terms of intelligent data management and automation," Sinclair said. "It will be interesting to see how they use that to augment the capabilities of [Hitachi Virtual Storage Platform]."
Adam Armstrong is a TechTarget Editorial news writer covering file and block storage hardware, and private clouds. He previously worked at StorageReview.com.