Evaluate
Weigh the pros and cons of technologies, products and projects you are considering.
Speeds of storage networking technologies rise as flash use spikes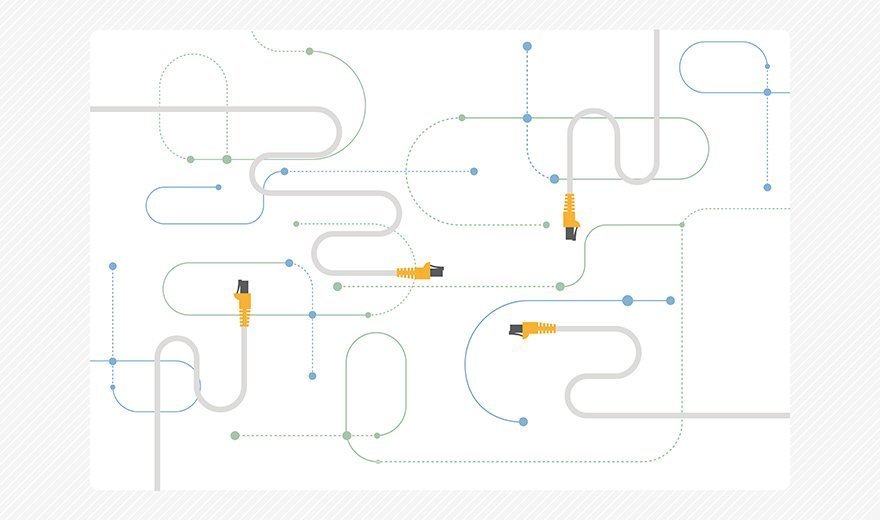 The bandwidth of data storage networking technologies continues to spike, as ever-faster solid-state drives and flash storage systems rise in popularity.
Enterprises can expect higher speed options almost across the networking spectrum over the next several years, offering an edge to IT shops with especially demanding high-performance workloads. But not every organization has such needs, and the speedier data storage networking technologies may be progressing at a more rapid rate than the demand for them in those cases.
Despite predictions that Fibre Channel (FC) is on its way out, market research shows that the SAN data storage networking technology remains a top choice for mission-critical applications. FC vendors say flash storage is spurring the adoption of the latest 16 Gbps and 32 Gbps FC storage networking technologies.
Ethernet, an increasingly popular storage networking option, is developing at a faster pace than alternative technologies. Ethernet products supporting speeds as high as 400 Gbps -- through 16 lanes of 25 Gbps, eight lanes of 50 Gbps or even four lanes of 100 Gbps -- could start to roll out in 2018, pending the expected ratification of the IEEE standard in 2017.
InfiniBand, a favored option in high-performance computing environments, will also see a significant speed boost, with 200 Gbps on the way in 2017.
Serial-attached SCSI (SAS), most often used to transfer data between host computers and hard disk drives (HDDs) or solid-state drives (SSDs), is on the verge of doubling its speed to 24 Gbps by 2019.
Emerging non-volatile memory express technologies can provide a performance boost and latency reduction with SSDs using PCI Express (PCIe) buses, and NVMe over Fabrics can extend the benefits across a network.
In smaller configurations, protocols such as Thunderbolt and USB are on track for higher speeds as well.
The following slides will show how the data storage networking technologies have evolved and what developments are on the horizon in the coming years.
View All Photo Stories