Five Quick Links: Windows server hardening
Learn to effectively lock down your systems with these server security resources, including must-have tips and tricks for hardening the Windows OS.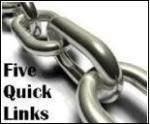 Are your Windows servers locked down enough? How do you strike the right balance between IT security and business needs? While the answers to these questions are not always clear, admins can take some basic steps to better harden Windows and avoid the most common server vulnerabilities.
These five links provide details on basic server hardening practices and help pinpoint the essential security considerations for any Windows environment.
For more information on Windows server hardening visit our server and network security topic page.
---
1. Server hardening -- how much is enough?
The true definition of server hardening is up in the air for many admins, but that doesn't minimize its importance. IT security expert Kevin Beaver breaks down a few server hardening tricks to get the ball rolling.
2. Windows server hardening fundamentals and essentials
Keeping security standards in line is a must when it comes to hardening Windows Server. These resources outline the ground rules for effective server hardening in every organization.
3. IT roundtable: Server security tricks of the trade
Looking for advice to improve server security in your organization? This forum provides secrets for improved server hardening and lets you recommend your own tips and tricks.
4. Five steps to hardening Windows Server
Security policies, redundant accounts and access control are just a few things admins should consider when securing a Windows Server OS -- regardless of which version they're operating.
5. Using Group Policy for Windows server hardening
Group Policy has its own set of rules when it comes to server hardening and involves a complex web of user security settings. Find basics on where to start and what to avoid when deploying Group Policies in Windows.
You can follow SearchWindowsServer.com on Twitter @WindowsTT.