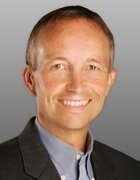 Jeff brings to Taneja Group more than 20 years of marketing and operational experience at a variety of infrastructure software, systems and semiconductor companies. He focuses on all flavors of virtualization and the cloud, and also covers the intersection of these technologies with various types of storage.
Jeff advises clients on issues ranging from product and competitive positioning, to messaging and go-to-market initiatives, and helps companies to work through challenging product and technology transitions.
Prior to joining Taneja Group, Jeff spent five years as vice president of marketing and, later, vice president of corporate strategy at VMware, a leading provider of virtualization, cloud and mobility solutions acquired by EMC in 2004.
Earlier in his career, Jeff held senior management positions at DG Systems, DataQuest, MIPS Technologies and HP. He holds a Bachelor of Science degree in math and computational sciences from Stanford University and an MBA from Harvard University.
Jeff Byrne's Most Recent Content