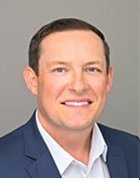 Josh Streets is CEO and founder of Scoreboard Group Consulting. He leads a team of professional problem solvers who focus on strategies and solutions for better business outcomes. He is an advisor, speaker and thought leader in contact center, technology and operational innovation. He is a frequent guest contributor to conferences and publications.
Prior to starting Scoreboard Group Consulting, Josh spent nearly 20 years in a leadership capacity across a variety of medium and large companies. He has led teams focused on customer and employee experiences across the globe.
Josh's career span and current focus is on helping leaders get results in a variety of projects spanning people, process, and technology related strategies -- with an emphasis on digital experience management and design for the ideal customer or employee experience.
Josh Streets's Most Recent Content