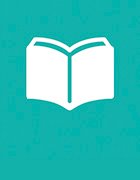 Kogan Page is the leading independent global publisher of business books and content with over 1,000 titles in print. Founded in 1967, its award-winning publishing from the world's leading business experts offers books and digital solutions for professional practice and academic achievement. Kogan Page creates opportunities for authors, professionals, academics, students, organizations and professional associations by offering a range of products and services, from books and e-books to interactive online courses and subscription access to its books.
This publisher's author experts come from the most prestigious academic institutions, international commercial organizations and professional associations. They deliver accessible, professional content to readers in the following subject areas:
Accounting, Finance and Banking
Business and Management
Digital and Technology
Human Resources, Learning and Development
Marketing and Communications
Risk and Compliance
Skills, Careers and Employability
Logistics, Supply Chain and Operations
In addition to working with the world's leading business experts, Kogan Page collaborates with a strong network of partner organizations, from prestigious member associations to major news outlets, to develop content for professionals.
Kogan Page has offices in London, New York and New Delhi and a worldwide network of distributors and sales representatives. Its books are available from all major book, e-book and audiobook retailers. You'll also find it at key international book fairs, such as Frankfurt, London and Beijing, as well as at professional conferences and events.
Visit the Kogan Page press page to learn about its latest awards, publishing partnerships and product launches. It is the proud recipient of leading industry and specialist book awards, as well as a number of shortlisted and highly commended titles. Visit the awards page to see all of this publisher's recent achievements.
Kogan Page's Most Recent Content