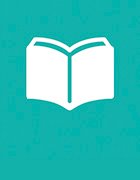 No Starch Press
No Starch Press (NSP) has been publishing highly readable, pop culture-infused technical books -- or "the finest in geek entertainment" -- for over 25 years. Bestsellers, such as Python Crash Course, How Linux Works, and Hacking: The Art of Exploitation, and popular kids fare, like Super Scratch Programming Adventure!, are among the dozens of titles the San Francisco-based business releases every year.
Named by Publishers Weekly as one of 2019's fastest-growing independent publishing houses in the U.S., it has built a massive fan base of readers and makers who appreciate NSP's commitment to quality, attention to detail and deep connection to the global hacking community. Titles target a wide range of ages and interests, delving into the realms of hacking, coding, web security, mathematics, art and design, STEM and Lego. And its second-to-none programming arsenal instructs users at every level in essential languages, like Python, Ruby, Go, C and others. No Starch Press has also published some of the programming world's most highly regarded texts on system administration and OSes, including Linux and BSD. Recently, NSP has begun to explore the world of AI, releasing titles on deep learning, algorithms and data science.
No Starch Press titles are successful because they have personality and are written by authors who are passionate. The books may cover technical subjects, but they are approachable, engaging and easy to understand. In addition, the company's longtime partnership with online storefront Humble Bundle has raised over $1.5 million for charities that its customers value, all while fulfilling NSP's core mission: to educate.
No Starch Press's Most Recent Content