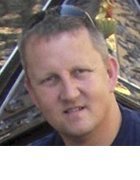 Tom Howarth
Independent Consulting Architect -
PlanetVM.Net -
I live with my wife, Catherine, and our kids in Perth, Western Australia, but I am not the typical Brit abroad. When I'm not working or spending time with my family, I am answering questions on the VMware Communities Forum where I am a moderator, or blogging. Yes I am that sad. But I fully believe in trying to give something back.
I've been in IT for more years than I care to admit, starting out as a junior support guy on Novell and working my way up to IT manager. My journey into virtualization and cloud was a long and winding road. More recently I worked as a consultant, first for resellers doing Citrix and server-based computing then migrating to virtualization. Now I am an independent consultant specializing in cloud and its associated technologies, with a bias toward VDI and desktop as a service.
I often comment that when I started on my IT journey I was removing green screen terminals and replacing them with desktops. Now we have turned full circle and are replacing full desktop PCs and returning everything back to a centralized location, which is either an onsite data center or a public cloud. I wonder if the circle will turn again and if I will still be turning knobs and clicking buttons when it does?
I am the owner and one of the bloggers at PlanetVM.NET.
I am a contributing author on two published books, including "VMware Virtual Infrastructure Security: Securing ESX and the Virtual Environment" and "VCP: VMware Certified Professional on vSphere 4 Study Guide." You can often find me loitering at various Local VMUGs or VMworld.
Tom Howarth's Most Recent Content