kentoh - Fotolia
2nd Watch launches data-management-as-a-service offering
A new data management service from 2nd Watch aims to help organizations make data-driven decisions without having to rely on data scientists for their data preparation.
2nd Watch, a vendor of professional and managed cloud services, launched a new data-management-as-a-service offering on Thursday.
Based in Seattle and founded in 2010, 2nd Watch provides managed cloud services to enterprises so they can take full advantage of the power of the cloud, and one of its primary areas of business is helping organizations migrate to the cloud. The vendor is both an AWS Partner Network Premier Tier Consulting Partner and a Microsoft Azure Gold Partner, which allows it to keep abreast of the latest developments from both.
2nd Watch DataOps, the company's new data-management-as-a-service offering, is designed to help organizations break down data silos and get easy access to data so they can make informed business decisions.
How 2nd Watch DataOps works
Once a customer signs up for 2nd Watch's data-management-as-a-service offering, consultants from 2nd Watch will work alongside clients to first identify their business objectives. After those objectives are determined, 2nd Watch will establish a serverless, cloud-native pipeline between the client's data sources and its business intelligence platform of choice.
2nd Watch will then do all the necessary data preparation work -- the gathering, combining, structuring and organizing -- and create a data lake so the client can easily access data through a pipeline to then analyze it with their BI tool and make data-driven decisions.
"I believe the market for cloud adoption is broad -- it's not just for the innovators anymore," said Rob Whelan, 2nd Watch's head of data engineering and analytics. "That's evidenced by the number of migrations. The next step is cloud maturity, which is being a data-driven organization. The market is advancing, and we want to be ahead of it. Our customers are asking for this."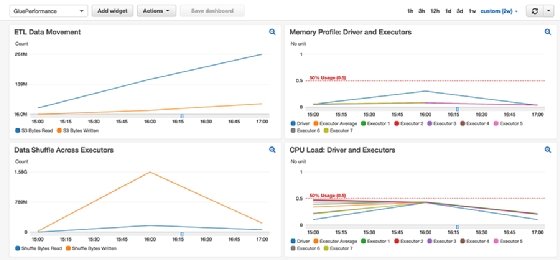 Whelan said 2nd Watch hopes its data-management-as-a-service offering can help solve two significant problems for organizations. The first has to do with data projects themselves, which often fail without a simple way of getting to an answer. And the second has to do with selecting the right technology.
"On the business side, we've seen that without a clear business outcome and an executive to champion the cause, data projects will fail -- they become giant engineering projects that go nowhere," Whelan said. "And on the technical side, there are just too many tools, and you need to use the right tool for the job for databases -- most people don't know how to make the right choice because things are changing so fast."
The advantages of data management as a service
Beyond helping enterprises set up their analytics operations in the cloud, analysts said that, in effect, 2nd Watch DataOps helps lessen an organization's reliance on data scientists.
With the supply of trained data scientists not even close to meeting the demand as more and more organizations adopt an analytical mindset, data management as a service is one way organizations can reap the benefits of data science without having a team of data scientists in-house.
"A company using a service like this is outsourcing the project and architecture expertise to third parties," said Wayne Eckerson, founder and president of Eckerson Group. "But in some ways, for some companies, that's a godsend since they'll never be able to hire or keep the kind of experts needed to succeed with data analytics, which is complex to set up effectively and deliver real business value."
Meanwhile, Doug Henschen, an analyst at Constellation Research, noted that when an organization outsources its data management tasks -- the wrangling, cleansing and preparation -- to a third party, it allows what data scientists may exist within that organization to better focus their efforts.
Providing the underpinning infrastructure as well as setup and ongoing running of data pipelines as a service frees the data management, analytics and operations teams to focus on innovation and ongoing optimization.

Doug HenschenAnalyst, Constellation Research
"Providing the underpinning infrastructure as well as setup and ongoing running of data pipelines as a service frees the data management, analytics and operations teams to focus on innovation and ongoing optimization," he said.
The initial cost for 2nd Watch DataOps is $50,000, according to Whelan. A team consisting of two consultants and one project manager will be deployed for a period of generally between four and eight weeks to do all the data preparation and construct a data lake for easy access. If an enterprise wants additional services, the cost will rise accordingly.
"The goal is to make this very predictable, and for companies to see their data in a centralized spot within two weeks," Whelan said.
Another goal is to have approximately a dozen customers by the end of the year. With its data-management-as-a-service offering brand new, 2nd Watch just signed its first DataOps client on Monday and hopes to have another within the next two weeks.
In the long term, 2nd Watch is working on improving the data catalog and establishing connectors and best practices that will enable machine learning.
"This offering is just a foundation, just step one," Whelan said. "The future is machine learning, and there's no better way to prepare for machine learning than having data cleaned and prepared."