georgejmclittle - Fotolia
UK news org plots move from AWS to Google Cloud Platform
Google Cloud Platform has scored one against rival AWS with The Telegraph's plan to switch providers to prep the British newspaper for continued success in digital publishing.
One of the United Kingdom's largest news organizations will move nearly all of its operations to Google Cloud Platform, citing it as a better financial and technological fit.
An AWS customer since 2012, The Telegraph took a first step toward Google Cloud Platform services several years ago when it looked to create a centralized data lake to store information from its website and mobile apps. Its team weighed the options for a data lake and, for a short time, ran one in AWS -- some AWS S3 buckets on Elastic MapReduce (EMR) clusters -- but the result didn't satisfy, said Lucian Craciun, the firm's head of technology platforms and engineering.
The Telegraph then tried Google's BigQuery managed data warehouse and found it not only was much faster, but also less expensive, he said.
The Telegraph's experience with BigQuery prompted the news organization to look at other Google Cloud Platform services and consider more conversions from AWS. Most of The Telegraph's infrastructure remains on AWS, but the firm wants to fully migrate to Google's platform sometime in the third quarter, Craciun said.
One longstanding knock against Google Cloud Platform is that its organizational developer-driven culture undermines its ability to understand higher-level enterprise concerns as much as, say, Microsoft. The appointment of VMware Co-Founder Diane Greene as its CEO several years ago, and the subsequent hire of her successor, former Oracle executive Thomas Kurian, was intended to change not only this perception, but also the reality.
Google Cloud Platform has approached The Telegraph as an organization that can help it solve problems, even when a commercial sale isn't necessarily in discussion, Craciun said. For example, The Telegraph adopted the popular Kubernetes container management platform to underpin its management of digital assets, such as its website, mobile apps and APIs, in no small part due to Google's advocacy and advice, he said.
Cloud is a continuous journey, not a destination
Like all newspapers, The Telegraph was forced to adapt to a world where print publishing has declined with the rise of the web. The Telegraph's print circulation is about 500,000 today, which places it in the top 10 of U.K. newspapers, but that's a drop from 1.4 million in the early 1980s. The Telegraph needed a technology partner to meet its digital needs today and in the future.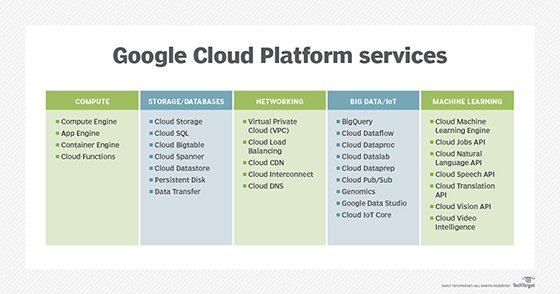 Craciun did not characterize The Telegraph's eventual move off AWS as a bad breakup, however -- rather it was the next logical step based on the organization's continuous review of its practices.
If you're over-engineering your infrastructure just to get around the limitations of your current [cloud] provider, then you'll never get out of that.

Lucian Craciunhead of technology platforms and engineering, The Telegraph
"You need to find the right cloud provider for the right projects," Craciun said. "Always keep an open mind. If you're over-engineering your infrastructure just to get around the limitations of your current provider, then you'll never get out of that."
One big Telegraph asset will remain on AWS: the company's core content management system (CMS), based on Adobe Experience Manager. Adobe offers it as a managed service with AWS as the underlying infrastructure, and a firm service-level agreement, which shields any complexities in the production app from The Telegraph's view.
The Telegraph uses AWS to manage the CMS' preproduction environments on its own, but has experienced overly long startup times, Craciun said.
Paying a higher price for more IOPS could mitigate the problem, but the company can't justify the extra costs for preproduction environments, he said. For this reason, the paper plans to move its preproduction environments to Google Cloud Platform.
AWS didn't immediately respond to a request for comment on Craciun's statements.
GCP needs traction from enterprise customers
For Google, customer references like The Telegraph -- which is essentially amid an AWS rip-and-replace -- could help it grow market share against AWS and Microsoft Azure, as the cloud industry consolidates around these top platforms.
Exactly where it stands in respect to its competitors is up for debate. Its parent company Alphabet released Q4 and year-end numbers on Feb. 4, and executives said its cloud business had strong growth, with more large corporate customers, but it declined to break out its annual revenue run rate.
This week, Synergy Research released cloud infrastructure market data that put Google Cloud Platform in third place, ahead of IBM. But the firm also noted that IBM of late has focused on private cloud.
Dig Deeper on Cloud infrastructure design and management