Anterovium - Fotolia
New Dell hybrid cloud pricing offers VxRail by subscription
Dell will offer monthly VxRail subscriptions in hopes of appealing to customers that want a more flexible way to create and pay for hybrid and private cloud environments.
Dell Technologies has placed a bet that buyers will take to a hybrid cloud pricing model that encompasses hardware, software and services at a monthly price.
Customers can now rent hyperconverged Dell EMC VxRail systems, which combine hardware and the VMware Cloud Foundation software stack. The systems, which come in a series of subscription-based configurations, can be deployed in as little as two weeks, Dell claims.
Customers must buy either a one- or three-year subscription, which is sold on a per-node, per-month basis. At the lowest end, subscriptions cost $70 per node per day, according to Dell. If customers want to expand their footprints within a subscription term, they do not have to renegotiate terms.
However, customers must ask for more nodes within three months of the subscription term's end. Otherwise, they will need to add one or three years to the deal.
The hybrid cloud pricing model was not unexpected, given Dell's general direction of late. At the Dell Technologies Summit in November, the company introduced Dell on Demand, which prices IT as a service. It also rolled out PowerOne Controller, an automation engine for infrastructure provision and management.
Last summer, Dell rival HPE laid out a bold plan to transition its business into a software- and services-only operation by 2022 and it would do so, in part, by making its entire portfolio available through a number of different subscription-based, pay-per-use and as-a-service offerings. HPE also, however, said it planned to make its hardware and software available in a capital expenditure and license-based model, thereby giving users a choice in consuming HPE products and services in a more traditional offering.
"This is a counterpunch being thrown at HPE, which is in the throes of transforming to a software and services company via subscriptions using Greenlake," said Geoff Woollacott, senior strategy consultant and principal analyst at Technology Business Research. "[Dell is] trying to do the whole lifecycle management as part of the overall service."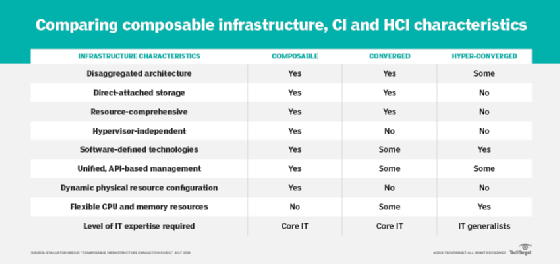 Woollacott added that the respective strategies of Dell and HPE, to a degree, minimize the importance of the hardware involved, in that an organization decides on what software it needs to run internal operations, and then selects hardware that can best support that combination of software chosen.
"The physical system isn't the most important decision that users consider anymore," Woollacott said. "You build out what you need for applications, data management and security, and then you select the hardware configuration that best fits the software as well as what you are paying per node."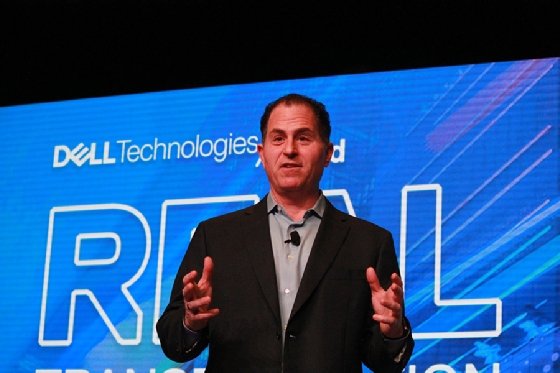 Cloud, on-premises worlds continue to merge
Dell's move this week shows that the subscription economy has won broad favor with customers and is now coming to on-premises IT, said Holger Mueller, an analyst at Constellation Research. The problem with integrated offerings like VxRail is that their individual components tend to evolve quickly, and it takes time to test and certify them together, Mueller added. Thus, it is beholden on Dell to ensure its systems keep functional pace with on-demand offerings from IaaS providers, he said.
Moreover, "while 14 days is probably a record time to stand up a local hybrid cloud, it can be less than a few hours to go to the public cloud," he added.
Dell's hybrid cloud pricing model should appeal to enterprises that want cloud-like infrastructure on premises, said Dave Bartoletti, an analyst at Forrester.
I expect this will be popular with customers who have struggled to create an on-prem cloud compatible with a VMware-based public cloud.

Dave BartolettiAnalyst, Forrester
"Certainly, many customers do want more control over their own infrastructure, combined with cloud services on-premises, but the challenge of sourcing validated hardware, then implementing a private cloud software stack can slow down on-prem cloud deployments," Bartoletti said. "I expect this will be popular with customers who have struggled to create an on-prem cloud compatible with a VMware-based public cloud -- to give developers and the business a cloud in a short time while offering IT teams some management consistency."
Dell's move can be seen as part of a broader trend to create true private clouds in the data center, according to Bartoletti: "Not just on-demand resources for consumers, but a public cloud-like all-in licensing model that rolls up infra, software and management into a single subscription."
Like HPE's offerings last year, Dell believes its hybrid cloud offerings can be deployed in either core data centers or out in edge data centers. With a streamlined pricing structure and the range of infrastructure services, Dell believes the offerings can adequately serve the on-demand computing needs of both environments.
"If corporate users want to drop a node with all the necessary software into a branch location, this makes it easier to load up an edge box at the headquarters, certify it and send it out to the branch and have them just turn it on," Woollacott said. "Worst-case scenario, all you have to do then is send a guy out for one or two days to train people or just do it over the phone."
Meanwhile, Dell is taking a measured approach to its rollout of the hybrid cloud pricing offer, as it's only available in the U.S. today. Other factors for customers to consider are the underlying capabilities they'll need to supply themselves, such as data center space, power and cooling, said Naveen Chhabra, another Forrester analyst.
"If these [infrastructure] elements can't be provisioned with the same speed as Dell's 14-day delivery, it'll impact overall adoption," he said. "I foresee a moderate uptake of this 'mega bundle.'"
Moreover, Dell requires a customer site survey and configuration workbook as part of the subscription offer, said Jean Atelsek, an analyst at 451 Research. "This capacity planning is a critical part of these flex consumption offers, because the vendor is sharing the risk that installed equipment will be underutilized.
"Some organizations will continue to prefer big Capex outlays, rather than monthly Opex purchases, but this is evidence of how public cloud's rent-a-server model is having an impact in the enterprise data center," she added.