michelangelus - Fotolia
What's coming to Zerto backup in 2019
ZertoCon 2019 revealed tidbits about Zerto backup's roadmap, including a new pricing option, further integration with technology partners and upcoming product features.
The Zerto backup roadmap includes enhancements that focus more on analytics and public cloud support than core data protection functionality.
The vendor previewed Zerto 7.5 during the final day of ZertoCon 2019 last week, promising features such as Resource Planner and greater integration with products from other vendors and public clouds. Zerto 7.5 is due to become generally available in the second half of 2019.
Resource Planner uses Zerto backup's analytics capabilities to provide predictive sizing. Rob Strechay, senior vice president of product at Zerto, based in Boston, said Resource Planning "will collect VMware info and help customers understand what their deployment will look like if they were going to go to Azure, Amazon or site to site." He also said this feature is coming in the next update to Zerto backup.
"Resource Planner is a good capability, especially for firms that don't have any visibility into their future," said Naveen Chhabra, senior analyst at Forrester Research. Chhabra added that the extra predictability helps organizations plan before making any big changes or migrations.
"I think where most cloud migrations fail is on the back-end costs," said Mike Matchett, industry analyst at Small World Big Data.
Matchett said organizations moving to the cloud can have problems figuring out the costs of integration and backup, especially if they were used to traditional, on-premises data protection. He said a tool to plan and predict capacity needs and cost goes a long way in successful transitions.
The Zerto 7.5 roadmap includes deeper integration with vSphere APIs for I/O Filtering (VAIO), Hewlett Packard Enterprise StoreOnce Catalyst API, Microsoft Azure scale sets and AWS.
Although Zerto already had access to VMware's I/O stream, Strechay said VAIO integration would let Zerto use some of vSphere's features more easily. One of those features is Secure Boot, which loads only authorized drivers to virtual machines (VMs).
"We can do secure boot today, but you have to use passwords. This gets rid of that and utilizes a lot more of the authentication within VMware," Strechay said in an offstage interview.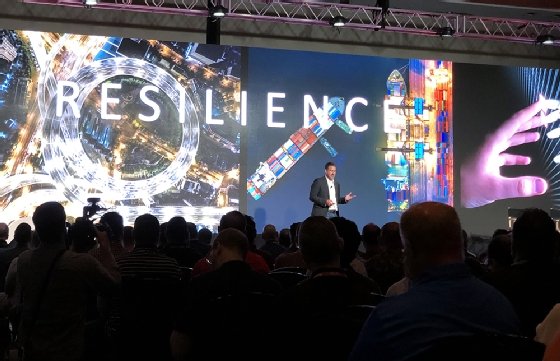 Chhabra said one of the criticisms of Zerto backup was lack of support for standard APIs. "With VAIO integration, I see Zerto would be better compliant to how VMware wants its partners to operate," Chhabra said.
During the opening keynote, Zerto CEO Ziv Kedem introduced subscription-based pricing that will be offered alongside Zerto backup's perpetual license model. Customers can now purchase three- or five-year subscriptions and be charged on a per-VM basis.
I found it interesting they led their keynote with the subscription pricing info. In all honesty, I thought they already had it until they announced it.

Mike MatchettIndustry analyst at Small World Big Data
Despite the discussion of Zerto 7.5, Matchett said ZertoCon felt like a replay of the previous year. He said Zerto spent a lot of time previewing Zerto 7.0 at the 2018 conference and focused on the same version this year following its release.
He said this event felt like a repeat of 2018's show, and there wasn't much buzz around version 7.5.
"I found it interesting they led their keynote with the subscription pricing info," Matchett said. "In all honesty, I thought they already had it until they announced it."
Chhabra, however, had a different take on it. From his perspective, it's important to remember Zerto is a relatively small company, compared with its more established competitors.
"We are used to major launches from the large vendors, and we should not expect similar announcements from small vendors," Chhabra said. "Making a shift into subscription itself is a big thing, as it needs significant changes to your monetization strategy and plans. You need to convince your stakeholders, your investors, while you make that shift."
Strechay said the development path for Zerto backup in 2020 will largely depend on what platform customers will adopt. In his mind, the top candidates for the next-gen platform of choice are Acropolis, Kubernetes, Docker, SAP and Alibaba Cloud.