Olivier Le Moal - Fotolia
What are Microsoft Teams backup and recovery best practices?
Backup and recovery of Microsoft Teams is often a complex process. Explore these guidelines to help simplify the important protection of your Teams data.
Over the last several months, Microsoft Teams has seen a dramatic increase in usage. Even last year, Teams was gaining momentum, but with so many people now working remotely as a result of the pandemic, Teams has become an even more important business application.
While it's easy to think of Teams as simply a video and voice conferencing application, it can actually be a data-rich environment. Teams data can include everything from chat messages to images, files, recordings, voicemail messages and contacts. Like any other data-rich application, it is important to back up Teams on a regular basis. Backups obviously help to protect against data loss, but many organizations also have compliance mandates pertaining to Teams backup.
Teams backup considerations
The most important element to understand about protecting your Teams data is that doing so requires a considerable amount of planning, and it also requires an understanding of where Microsoft actually stores Teams data.
There are a couple of reasons why Teams backup tends to be a somewhat complex process. First, Teams is a part of Microsoft 365 (formerly, Office 365). While there are countless Office 365 backup products available on the market, most only include native support for Exchange, SharePoint and OneDrive. There are numerous Microsoft 365 applications that are not directly supported by most backup products, including Planner, Yammer and Teams.
Teams backup is also tricky because its data is scattered widely across the Microsoft 365 cloud. Teams stores chat data, conversation history and calendar data in Exchange. It stores chat files in OneDrive and it stores channel files and wikis in SharePoint. This means that the only way to back up all of your Teams data is to back up Exchange, SharePoint and OneDrive.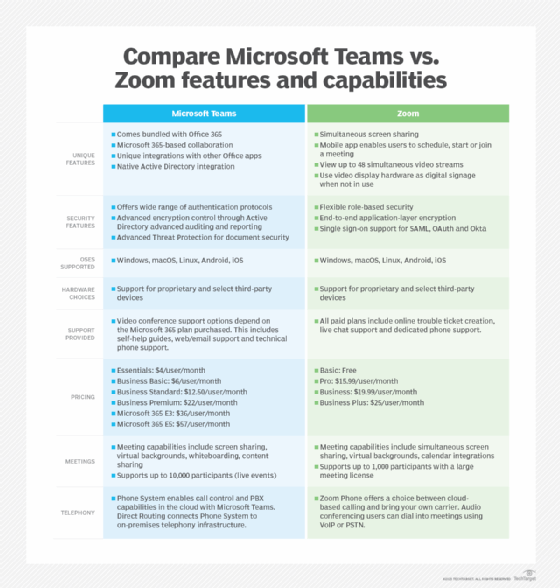 Any backup application that supports Exchange, SharePoint and OneDrive in the Microsoft 365 cloud should, theoretically, be able to protect your Teams data.
Teams recovery considerations
Unfortunately, restoring Teams data tends to be far more problematic than backing it up.
Backups obviously help to protect against data loss, but many organizations also have compliance mandates pertaining to Teams backup.
Even though backup applications may make it possible to restore a Teams-related data element such as a file or a wiki, simply restoring the data does not usually cause it to be made available within Teams as it was before the data was deleted. There are usually supplementary steps that you must perform in order to get the restored data back into Teams. For instance, you may need to create a new wiki and then paste the recovered data into it.
Given the constraints on recovering Teams data, there are two key best practices. First, use Microsoft's built-in retention policies whenever you can. These retention policies make it possible to recover data without restoring a backup. In some cases, recovering a deleted item in this way may involve less work than restoring the deleted item from backup.
Second, make sure to keep your backup application up to date. Microsoft recently released a Teams backup API. This API is new enough that most of the backup vendors have not yet incorporated it into their products. Even so, it will only be a matter of time before backup applications begin to provide better support for Teams.