sommai - Fotolia
New Dell EMC PowerEdge servers are built for the rugged edge
New Dell Streaming Media Platform includes two small form factor PowerEdge servers and a Modular Data Center. Dell aims the products for use in harsh IT environments.
Dell EMC plans to offer reference architectures to help customers rapidly ingest and process streaming IoT data at the edge. The systems include small form-factor Dell EMC PowerEdge servers and tiered storage with the vendor's Isilon NAS boxes.
Dell said the new equipment is engineered for AI inferencing and analytics in harsh and space-constrained settings, including heavy industrial, maritime vessels, oil rigs and telcos. The Dell EMC Streaming Data Platform product line, introduced Tuesday, includes the 2U PowerEdge XE2420, an updated 1U PowerEdge XR2 server, and the Modular Data Center Micro 415 preconfigured rack. They are the first products brought to market as part of a Dell's streaming IoT initiative, code-named "Project Nautilus."
The new Dell EMC PowerEdge servers will be available by June and the Modular Data Center is expected before the end of 2020. The inaugural version certifies Isilon storage for unstructured data, with certification under way for Dell EMC ECS cloud object storage.
Dell envisions the AI compute as a central component to feed Dell EMC HPC Ready Architecture nodes for unified data analytics, said Matt Baker, Dell EMC senior vice president of strategy and planning.
With analysts forecasting huge data growth in edge environments, server vendors want to get ahead of customer demand. AI, containers and 5G connectivity make it possible to place compute processing close to the data. The Dell EMC Streaming Media Platform will compete with other edge server products, including Cisco HyperFlex Edge and Hewlett Packard Enterprise's Edgeline converged systems.
Dave McCarthy, a research vice president of edge infrastructure at IDC, said edge computing customers need dense application workloads and remote management of ruggedized servers.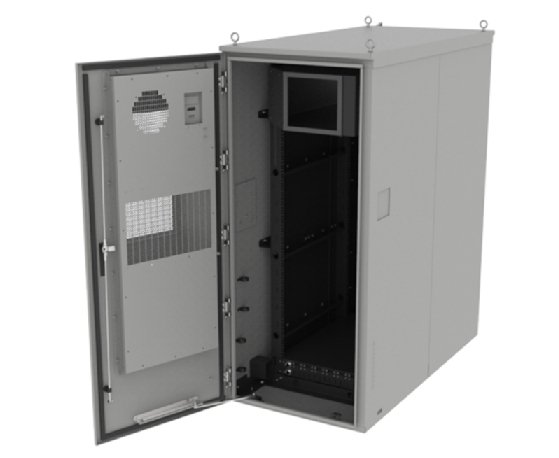 "One size doesn't fit all edge deployment scenarios. All the major vendors are trying to come up with the right combination [of features] to meet this need," McCarthy said.
McCarthy noted that traditional methods of batch processing at a centralized data center delayed the turnaround time on analytics of data collected outside the data center. "They're trying to move from a disjointed process to more integrated, continuous process with real time feedback" on data, which is what new Dell EMC PowerEdge servers are designed to do.
Dell widens the edge
Dell already sells PowerEdge-based gateway appliances for processing IoT data. The Dell Streaming Media Platform provides more integration with back-end storage and hybrid cloud tiers. Dell is positioning the new edge servers for rapid ingest of data that can connect to Dell EMC HPC Ready Architecture high-computing systems for converting dense analytics into business intelligence.
Dell's modular data center business unit helps companies deploy small-footprint IT facilities. Dell transports and deploys the building modules and sets up the facility with cooling and power and racks of equipment. Dell said it designed the servers to support rapid ingest, regulatory compliance and data security.
The new Modular Data Center Micro 415 is about the size of a refrigerator, Baker said. He said Micro 415 is in proofs of concept at the Arctic Circle and desert oil fields.
"One of the more popular deployments has been with auto manufacturers testing new vehicles. They need to collect a significant amount of data and preprocess it, because there isn't enough networking bandwidth to send it all back to a factory" without inducing latency, Baker said.
The Dell PowerEdge XE2420 is a 2U two-socket server that is 16 inches wide and 3 inches high and accepts 16 dual inline memory modules. Software includes Canonical Ubuntu, Microsoft Windows/Hyper-V, Red Hat Enterprise Linux 8, Suse Linux Enterprise Server and VMware ESXi. Dell said it supports up to 100 TB of flash storage using Intel Enterprise and Datacenter SSD Form Factor "Ruler" drives. Maintenance and service is done through the front of the XE2420 server.
The updated XR2 model of Dell PowerEdge servers are about 22 inches deep. XR2 is designed for marine and military uses. The newer version adds support for Nvidia DGX accelerators and Intel Scalable processors.