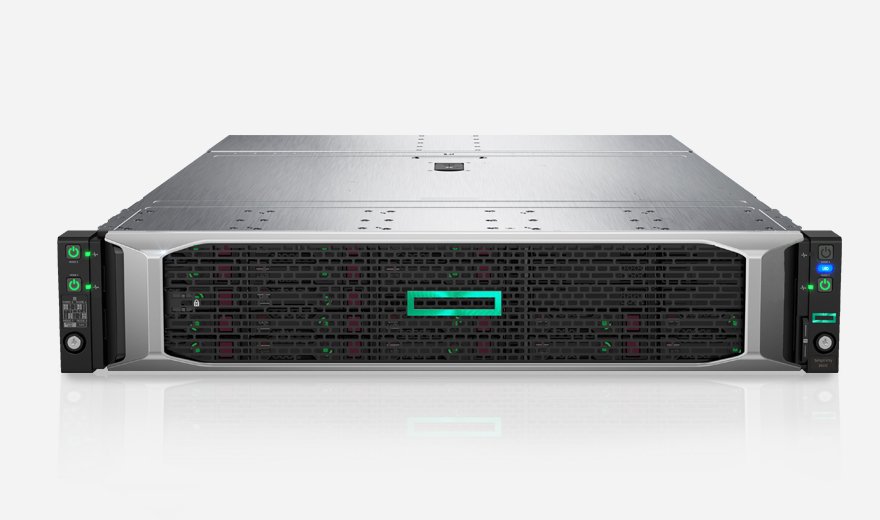 Source:
Hewlett Packard Enterprise
HPE acquired early HCI vendor SimpliVity in 2017 to revamp its hyper-converged platform. The HPE SimpliVity HCI architecture includes a hardware device, which is rare in this era of software-defined everything. The HPE OmniStack Accelerator Card enables data reduction, compression and deduplication. HPE SimpliVity's data efficiency is one of the key value propositions for the platform.
The platform's data reduction feature reduces overall network congestion as it relates to internode communication and makes it possible to include native data protection capabilities missing in many hyper-converged products. With fewer data blocks to constantly move around, there is less network traffic to get in the way. Data reduction also helps to enable closer to real-time data protection, because there are fewer data blocks to protect.
The newer HPE SimpliVity 2600, a denser form factor device, eschews the accelerator card in favor of a highly optimized software variant. HPE claims the software gets close to the same performance results as models with the card. For enterprises that require denser deployments but do not want to rely on custom hardware, this 100% software version of SimpliVity is welcome news. But this does not mean that the hardware card is dead. HPE intends to continue producing both card and cardless platforms in the future.
View All Photo Stories