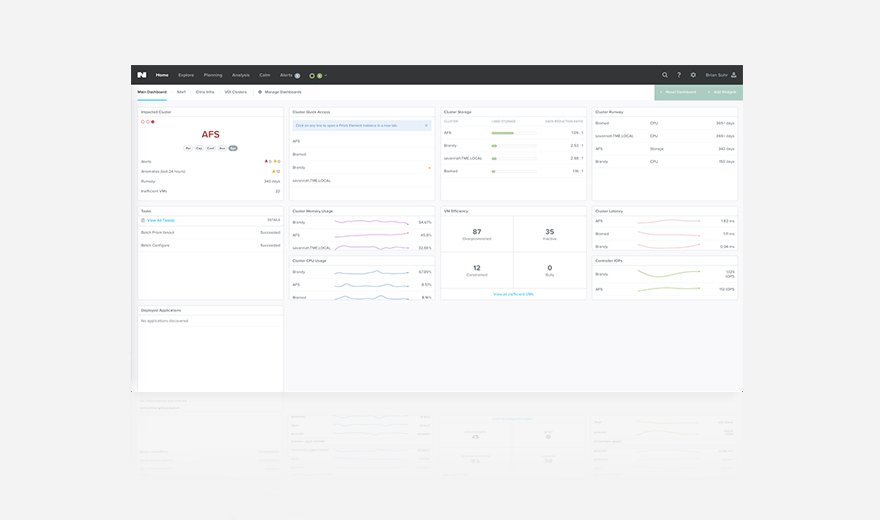 Nutanix was an original innovator in the world of hyper-convergence, and the company has become synonymous with this technology. Nutanix started out providing multinode HCI deployments using 2U servers. The result was a compact, but incredibly powerful, data center appliance that helped organizations focus on work rather than infrastructure.
Although the company's roots are still firmly planted in HCI, that product line now forms the foundation for a broader set of technologies. All of the parts of the Nutanix platform are intended to help organizations build so-called enterprise cloud environments, of which hyper-convergence is one part. The enterprise cloud is a conglomeration of public and private cloud environments with a seamless management layer running atop.
To enable the vision of the enterprise cloud, Nutanix has developed its own full stack, from the hypervisor to management to a multi-cloud governance platform. Nutanix supports both vSphere and Hyper-V but also offers its own KVM-derived hypervisor called AHV. For cloud management and security, the company provides Nutanix Beam.
Nutanix still sells branded appliances tuned with its software stack. However, server vendors Dell EMC and Lenovo also sell Nutanix HCI software through OEM deals, and the Nutanix stack supports Cisco and HPE servers.
View All Photo Stories