Manage
Learn to apply best practices and optimize your operations.
Missing Secunia PSI
In the period from 2010 to 2016, I blogged about a product named Secunia PSI no less than 28 times. PSI used to be (but is no longer) a PC application that would scan all the third-party software on your PC, check release info, and update everything it could. It did so automatically, and the software was free. It worked like a champ, too. But it was withdrawn from the market by its new owners (Flexera) in mid-to-late 2016. I've been missing Secunia PSI ever since.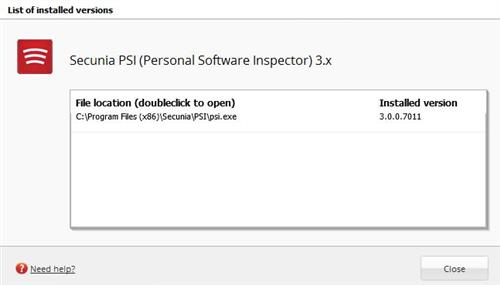 Back in the day, I kept Secunia PSI updated regularly and used it at least weekly.
Why Am I Missing Secunia PSI?
There are two answers to this question. The first shorter answer is because I learned to lean on it, and depended on its help to keep my systems up-to-date. The second longer answer is that I've simply been unable to find a worthwhile replacement. That said, I've had decent results with two programs. Both come in free versions. First and best (but most limited) is ITarian Patch My PC Updater. It does pretty much what Secunia PSI did, but it covers only 300 Apps, of which I use less than 50. Second and more informative but less capable is KC Softwares Software Update Monitor (aka SUMo). On my production PC it finds 76 products, of which 25 still need updates. I used Patch My PC Updater (PMPU) because it is so much less work to use than SUMo is.
Let me explain. In PMPU, there's a button that says "Update all apps." You push that button, and it goes off to update everything it finds that needs it. In SUMo, there's a list of all apps, from which you must pick those that need updates one at a time. This takes you to the maker's website (or to MajorGeeks and a few other reputable alternatives). Then you must download the update file, run the installer, and work through installation on your own. Also, I disagree with some of SUMo's findings, which include the Intel ProSet software and some motherboard utilities. The program says they need updates, but Intel and the board maker says they're fine. When in such contention, I follow the path of least resistance and do nothing!
Causes for Nostalgia
So while the two programs are good, and cover my systems reasonably well, PMPU is not comprehensive enough, and SUMo is too much work to use quickly and easily. And that, dear readers, is why I am still missing Secunia PSI, gone now for nearly four years. Sigh.