animind - Fotolia
How to use Windows Admin Center to manage Windows 10
Windows Admin Center started as a Windows Server tool, but it can manage Windows 10 desktops too. Learn which features can help with Windows 10 management.
With the release of Microsoft's Windows Admin Center, IT pros now have a completely free tool to perform many remote tasks for Windows 10 desktops.
Windows Admin Center, an on-premises web management tool for Windows, is the evolution of tools such as Server Manager and Microsoft Management Console (MMC), which traditionally performed remote tasks for Windows Server. Windows Admin Center takes those services a step further with more functionality, such as the ability to view applications on remote machines.
Over the past year, Microsoft has continued to invest in Windows Admin Center by adding increased functionality and support. The tool caters to Windows Server admins, but Windows Admin Center is a Windows 10 endpoint management platform as well.
For organizations that are not using large systems, such as Microsoft System Center Configuration Manager, to manage endpoints, Windows Admin Center is an excellent alternative to quickly provide insight and troubleshoot remote systems.
Get started
In Windows Admin Center's default setting, IT pros can view Windows 10 devices and manage various aspects of the remote system in Tools.
The tool caters to Windows Server admins, but Windows Admin Center is a Windows 10 endpoint management platform as well.
The Overview page provides information such as the computer name, domain, OS and basic hardware data and performance. IT can restart and shut down the device from this page.
For each machine, IT has access to tools, including applications, events, firewall, network, users and groups, processes, scheduled tasks and registry.
Features for Windows Admin Center and Windows 10
Add connections
IT can add connections to remote Windows 10 desktops. The process is easy, because Windows Admin Center accepts a computer name or an Active Directory entry. IT pros can also use a community PowerShell module called PSWindowsAdminCenter to automate the process of adding and removing connections.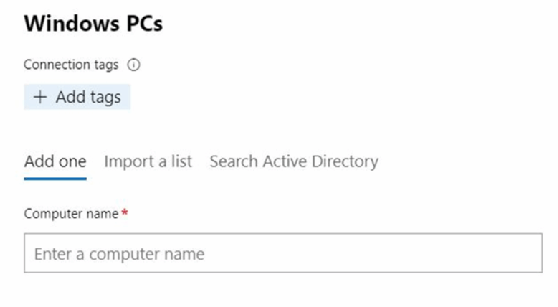 PowerShell support
One of the main advancements that Windows Admin Center provides over Server Manager and MMC is direct PowerShell remoting. The PowerShell tool in Windows Admin Center instantly opens a shell on whichever computer IT is connected to. From there, IT pros can act as though they are local to that machine. Since PowerShell provides many ways to troubleshoot Windows 10 desktops, this is a great feature.
Another interesting PowerShell feature is the ability to view PowerShell scripts that IT can use for each tool. For instance, when on the Devices tool, there is a PowerShell script called Update-DeviceDriver, which enables IT to update a driver. IT can easily copy and paste a script into a PowerShell session for use.
Apps and features
One of the big differentiators between Windows Admin Center and MMC is that IT can view installed applications and features for each desktop in Windows Admin Center. This tool is still in preview, but once it's generally available, IT admins can gain insight into a remote machine's applications.
Troubleshoot
In Windows Admin Center, IT can view all running processes on a remote machine, find handles and modules for each process, and view associated services. Having the ability to perform these tasks remotely makes troubleshooting easier. IT can even create a process dump for a particular process and stop a process.
Remote desktop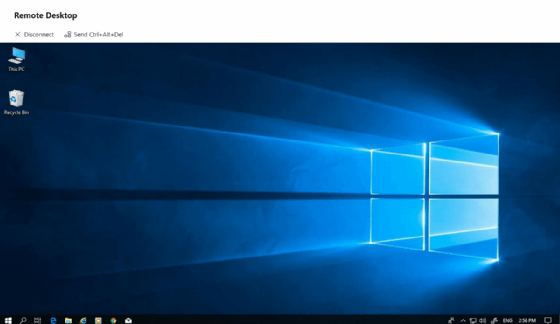 There is great debate over using Remote Desktop Protocol due to its major security vulnerabilities, but IT admins can also connect to desktops via Remote Desktop with Windows Admin Center. This feature can run more slowly, however, than using the Remote Desktop Connection client on a machine.