The key to end-user computing

Sergey Nivens - Fotolia
Mobility strategies shift toward UEM, IAM in 2018
IT is changing priorities when it comes to fitting mobile management into end-user computing strategies. Learn what some recent stats show about the new age of mobile.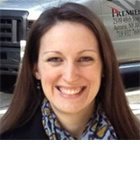 By
The enterprise mobility revolution isn't all it was cracked up to be.
Continue Reading This Article
Enjoy this article as well as all of our content, including E-Guides, news, tips and more.
Talk of mobile-first had some organizations thinking that meant mobile-only, and that mindset has now shifted to unified endpoint management. Business users continue to require desktops, and IT continues to manage them.
In turn, organizations have rejiggered their priorities for technology investments and management approaches in their mobility strategies as well. Just as mobile device management (MDM) evolved into enterprise mobility management (EMM), some organizations are moving beyond EMM to adopt unified workspace tools -- such as Citrix Cloud and VMware Workspace One -- that provide more management capabilities in one place. EMM is often no longer a separate tool from vendors, but instead it's folded into other products. And with major features such as Microsoft Office mobile app management now available across most top products, there are fewer aspects differentiating tools on the EMM market.
The reduced emphasis on standalone EMM shows in the numbers of TechTarget's 2018 IT Priorities survey. While 44.4% of respondents in 2017 said they planned to deploy EMM that year, only 22.3% said they would deploy MDM or EMM this year. This data may simply reflect that many IT departments already have EMM in place as part of their mobility strategies, but it's still a significant difference that seems to indicate IT's overall lack of focus on EMM today.
Identity management has emerged as a new focal point in many mobility strategies. Instead of aiming to lock down devices and data, administrators are able to control and secure users' access to data and applications using identity and access management (IAM) tools. This software has seen huge advances recently, with many tools adding technologies such as blockchain, biometrics and artificial intelligence to make identity security smarter than ever. The survey indicates a slight increase in IAM adoption -- from 19.5% in 2017 to 22.5% in 2018 -- and it's a trend that will surely continue upward.
In keeping with IT's efforts to manage identities rather than devices and data, the survey also shows that businesses have de-prioritized BYOD programs. Companies planning to implement BYOD for smartphones and tablets shrank from 44.4% in 2017 to 18.3% in 2018. Again, it's possible that plenty of organizations already have these programs in place and therefore aren't new to them this year, but it's likely that IT departments are now taking different approaches to device ownership models in their mobility strategies.
Some experts have said there's a swing toward more corporate-owned device programs, as security concerns increase particularly in highly regulated organizations. The drop in survey respondents implementing corporate-owned programs was much less dramatic than that of BYOD -- from 22.2% in 2017 to 12.1% this year. Other organizations may be taking different approaches that offer some employees BYOD and others corporate-owned devices, and some in IT simply may not be using the term BYOD.
With mobility project investments down across the board in the survey from 2017 to 2018, it's clear that end-user computing admins' attention is elsewhere.
Mobile is no longer the hardship it once was, with organizations struggling to find where it fit into their strategies. Many have comfortably adopted mobile security policies and found the tools that best help them provision and manage mobile devices and apps. Now, they're integrating mobile with their overall end-user computing strategies -- and those are evolving to include cloud delivery and management, connected devices and tech like AI and analytics that take some burden off IT when it comes to managing a user's entire workplace identity.
Dig Deeper on Mobile management