The key to end-user computing

Edelweiss - Fotolia
LibreOffice 6.0 pushes for enterprise viability
The debate of office suites may boil down to Microsoft Office vs. LibreOffice. The former is an expensive but consistent native suite, and the latter is third-party and free.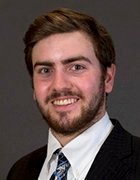 By
LibreOffice 6.0, the latest version of the open source office productivity suite, offers an alternative to Microsoft Office for cost-conscious organizations.
The Document Foundation, a non-profit organization that promotes open source software suites, first released LibreOffice in January 2011. It evolved from OpenOffice.org, which Oracle discontinued that year.
LibreOffice 6.0, released in February 2018, supports a range of file types, from standard Office files to older legacy files that even Office 365 doesn't support. It also offers a comprehensive list of downloadable extensions, including advanced calculators, templates and language tools such as dictionaries and thesauruses. LibreOffice 6.0 also added features such as new calculation commands in its spreadsheet editor and new templates in its presentation builder.
LibreOffice 6.0 works on Windows, Linux, Apple macOS and some mobile platforms. Mobile editing is still in the works, however, as Google Android and Apple iOS can only host the LibreOffice Viewer app and not the full suite. LibreOffice also lacks an email client, but its site points out that there are many third-party clients that run on Windows for business users to choose from.
LibreOffice isn't the perfect suite, but Microsoft is giving some IT pros cause to look at alternatives by supporting the upcoming Office 2019 only on Windows 10. The rigid update cadence of Windows 10 takes away some of IT's decision-making power. LibreOffice offers customization with updates, allowing IT to choose between automatic and manual updates, running an older version of the suite's applications and selectively updating on the organization's schedule.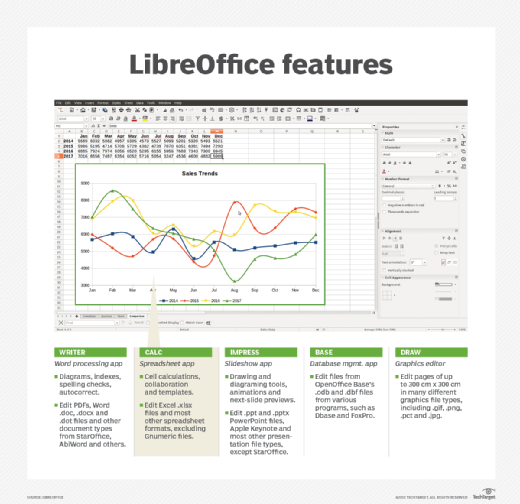 Organizations with many endpoints stand to save money if they switch to LibreOffice 6.0, but the LibreOffice site recommends purchasing professional support, such as consultants, to ensure security with an enterprise deployment.
The zero-dollar price tag will catch the eye of anyone who has dealt with Microsoft Office licensing, but on the other hand, businesses require a high level of performance that Microsoft has consistently provided. In the debate of LibreOffice vs. Office, a free but faulty alternative to Office may not be viable.
Dig Deeper on Application management