benedetti68 - Fotolia
Google sunsetting G Suite unlimited storage
G Suite customers who enjoyed unlimited storage for years will have to switch to a plan with limits. Google announced the change when G Suite became Workspace.
Google G Suite customers with unlimited storage will continue to enjoy the feature until the end of their contracts. After that, they will have to choose between plans with storage limits introduced when the productivity suite's name changed to Workspace.
The demise of unlimited storage means users of the former G Suite will have to choose either 30 GB with Workspace's Business Starter plan, 2 TB with the Business Standard plan, or 5 TB with Business Plus. The plans cost $6, $12, and $18 per user, per month, respectively. Organizations may negotiate for more storage at a higher price.
A Google representative said the company would work with existing unlimited storage customers to "identify a transition plan at the end of their contracts and communicate the details prior to those dates."
Google also announced on Nov. 11 storage changes for subscribers of G Suite Basic, which became the Business Starter plan with the name change last month. Google Docs, Sheets, Slides, Drawings, Forms, and Jamboard files created or modified after June 1, 2021, would count toward the 30 GB limit. Files created before that date would not.
The changes are needed to keep up with the growing demand for storage, Google said. "People are uploading more content than ever before -- in fact, more than 4.3 million GB are added across Gmail, Drive, and Photos every day."
Nevertheless, Google failed to clearly explain how it would end unlimited storage when it rebranded G Suite, Nemertes Research analyst Irwin Lazar said.
"People were kind of blindsided," he said. "Your G Suite account is going away; you're losing the unlimited data [and Google] is not grandfathering you in."
However, Lazar said the move wouldn't have a tremendous effect on customers who do not regularly use large files, like those found in graphics editing.
"For most users, 2 TBs is going to be more than they ever need," he said.
Google's rollout of Workspace was more than just a name change. The company also promised tighter integration among G Suite applications. Since then, Google has improved the way the software works together, Lazar said. For example, Google has brought its messaging, video conferencing, and email services into a single interface.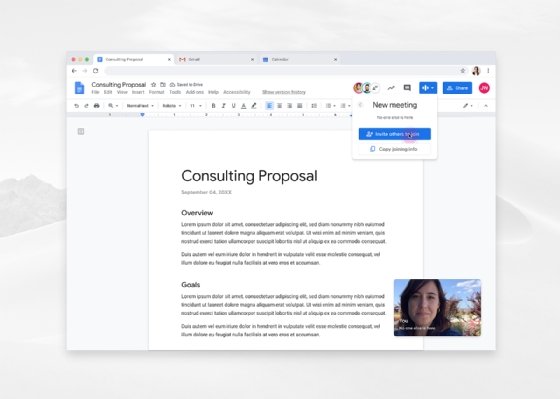 Google launched Workspace as a stronger competitor to market leader Microsoft 365. Google has 6 million paying G Suite customers, a fraction of the 258 million Microsoft 365 subscribers.