Getty Images/iStockphoto
How Sheltered Harbor helps banks navigate cyber-recovery
Banks must be able to recover quickly from a cyber attack -- a difficult task, given the volume and sophistication of attacks. The not-for-profit Sheltered Harbor aims to help.
Ever wonder if your bank would recover quickly and accurately from a ransomware attack? Your deposits are insured, but how long could you go without access to your savings? Could you wait for an insurance claim to settle, or would you want your bank back online as quickly as possible?
The banking industry has a long-standing history with data protection disciplines. With ransomware and other cyber-risks growing in sophistication and volume, however, the data protection and disaster recovery paradigms have significantly and forever changed. It is no longer good enough for companies to only have a disaster recovery plan. They now need an integrated cyber-recovery plan.
Threats abound
Ransomware represents a serious threat to organizations of all types and sizes. Research from Enterprise Strategy Group (ESG) indicated 82% IT security professionals believe their cyber-risk has increased over the past two years. Unfortunately, these threats do not appear to be slowing down. A lot of bad actors are out there looking to disrupt business. In fact, the majority of organizations surveyed said they had to deal with at least one ransomware attack over the last 12 months. More concerning, 30% said they experienced attacks on a weekly or daily basis.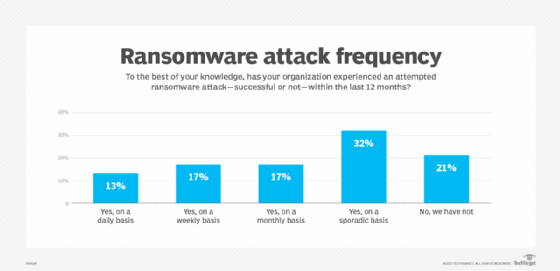 Cyber threats and attack vectors also seem to be continuously expanding. ESG research indicated major concerns that backups could become ransomware targets. Bad actors are now not only targeting production data, but also the copies of that data intended to keep business information safe and protected.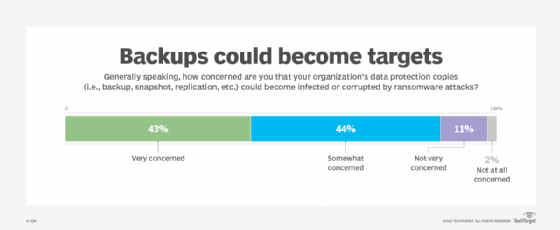 Enter Sheltered Harbor
The good news is there is an organization called Sheltered Harbor that focuses on helping banks recover key banking services in the event of a successful cyber attack. It stands independent of data protection hardware and software vendors, and helps banks implement proven processes and procedures focused on restoring customers' access to their fund balances and the ability to transact on those balances.
Sheltered Harbor is a not-for-profit, industry-led initiative comprising financial institutions, trade associations, alliance partners and service providers that focuses on improving cyber-resiliency capabilities for the financial sector.
Institutions can become Sheltered Harbor-certified to show their clients that their data is protected. Once an institution implements Sheltered Harbor best practice processes and procedures, they are rigorously tested. After a successful recovery, the institution is certified by Sheltered Harbor.
Sheltered Harbor is important to both a bank and its customers. For the bank, it's about knowing it has an expert and independent partner like Sheltered Harbor on its side. For customers, it is knowing their bank has gone the extra mile to protect their valuable assets. And, for the enabling technology partner, it is the ability to demonstrate their product supports the critical cyber-recovery elements needed for a successful and timely recovery.
ESG is a division of TechTarget.
This was last published in
October 2022