Gorodenkoff/stock.adobe.com
Rivals Cloudian, Scality embrace all-flash object storage
Primarily used as a disk repository, object storage use cases are evolving to support workloads that need fast flash. Rivals Cloudian and Scality provide the latest evidence.
Product launches last week by rivals Cloudian and Scality suggest a growing appetite for all-flash object storage to host and serve unstructured data.
Cloudian expanded its HyperStore arrays with Cloudian HyperStore Flash, which packages NVMe SSDs in a 1U rackmount enclosure. Customers have the option to buy Cloudian HyperStore Flash as a software-only license and run it on Cloudian-qualified industry servers.
Scality does not sell appliances. The Scality Ring file and object software also runs on x86 storage servers. The latest version, Scality Ring8, enhances self-healing and flash endurance. Ring8 serves all data from flash tiers.
Cloudian, Scality: Hot reads in flash
Cloudian HyperStore appliances include flash in a hybrid configuration with HDDs. The Cloudian all-flash chassis takes 10 16 TB NVMe SSDs for 160 TB of raw storage. Five 8 TB NVMe drives capture all metadata, enabling all searches to be served from flash.
HyperStore Flash targets AI/analytics, fast file access and rapid backup from flash.
"It is very common for our customers to start out with a single use case, and then they look to consolidate and add other use cases. On numerous occasions, we have seen them grow deployments into tens of hundreds of petabytes across multiple sites," said Sanjay Jagad, Cloudian's senior director of products and solutions.
Using Cloudian's adaptive flash architecture allows customers to establish policy-based buckets that move data from all-flash to hybrid HyperCore to balance cost with performance.
"What we are seeing now is a requirement, mainly from financial institutions, that want to put their daily backups on flash for rapid restore," said Jagad, who is also an engineer.
Scality Ring8 enhancements also address the longevity of flash, with a focus on limiting program/erase cycles. Customers in video surveillance and related fields have used Ring for archive and cold backup. Those organizations pushed Scality to fine-tune its software to support instant restore of hot data in flash, according to Paul Speciale, Scality's chief product officer, a former software engineer.
"We weren't suitable for that use case until we made this change," Speciale said.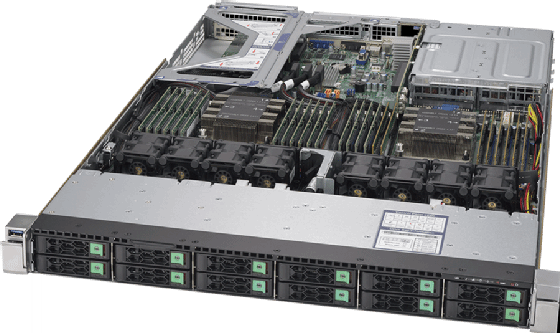 Placing unstructured data on flash
All-flash object storage would have been considered unrealistic just a few years ago. Data centers chose object stores as a massive repository on disk, which is cheaper than flash and has better endurance.
Falling flash prices and Amazon S3's dominance as a write protocol pushed object technology to high-performance use cases. Demand for ultralow-latency storage to manage petabyte-scale unstructured data has fueled this trend.
"The challenge in machine learning analytics is getting the data [close] to training and inferencing environments. Companies often find they need to accelerate the infrastructure up and down the data pipeline, and flash plays a huge role in helping them do that," said Scott Sinclair, a senior analyst at Enterprise Strategy Group, an IT firm based in Milford, Mass.
Cloudian and Scality are the latest object vendors to recognize the growing dependence enterprises have on flash, even for workloads previously thought to be too massive to justify the premium price.
The line between scale-out NAS and object storage has blurred. NAS file systems present data in a series of folders, while object systems use a single flat namespace and unique markers to identify data files.
Legacy storage vendors Dell EMC, Hitachi Vantara, IBM and NetApp all have added all-flash arrays for object storage as an adjunct to their disk systems. Although not billed as object storage, all-flash vendor Pure Storage's FlashBlade is scale-out file storage for Pure ObjectEngine, equipped with S3 object stores.