Evaluate
Weigh the pros and cons of technologies, products and projects you are considering.
VMware vs. Citrix: VDI security showdown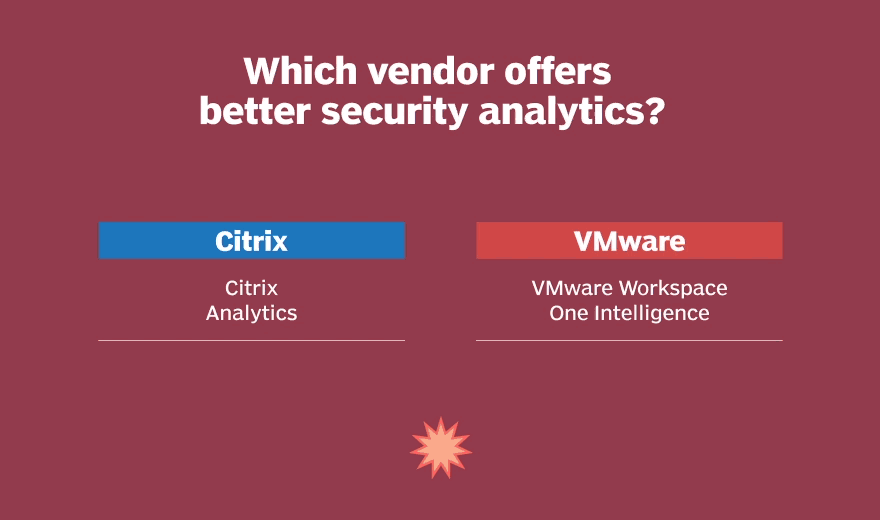 Designer:
Chris Seero, Linda Koury
An active defense for VDI is essential in today's day and age of constant adaptive attacks.
Security analytics systems allow IT to dynamically change policies as unusual or suspicious activities are detected. IT can configure policies to either limit access or block access to users. Both Citrix and VMware require organizations to purchase special entitlements for these services to work and have different restrictions on cloud and on-premises deployments.
Citrix wins this round with Citrix Analytics. The service's integrations, along with its own session recording and connection proxy, means that it has more control and abilities compared to VMware. Citrix Analytics also integrates with Splunk for organizations using it for security information and event management.
View All Photo Stories