Evaluate
Weigh the pros and cons of technologies, products and projects you are considering.
Winners of the Best of VMware Explore Awards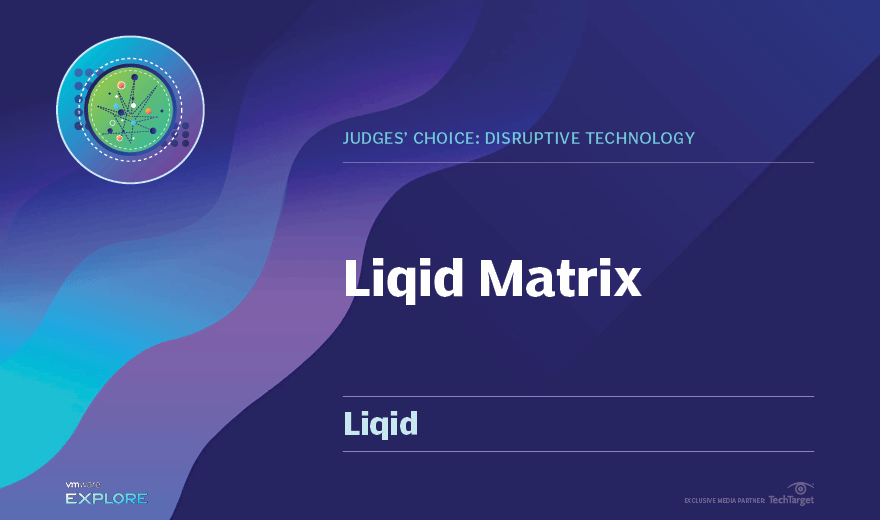 Judges selected a Disruptive Technology winner from this year's show. This award highlights a product with the potential to either create a new market or disrupt an existing market with new technology.
Winner: Liqid, Liqid Matrix
What the judges said: "Liqid's composable infrastructure allows you to have a flexible environment without duplicated hardware costs."
View All Photo Stories