Evaluate
Weigh the pros and cons of technologies, products and projects you are considering.
Winners of the Best of VMware Explore Awards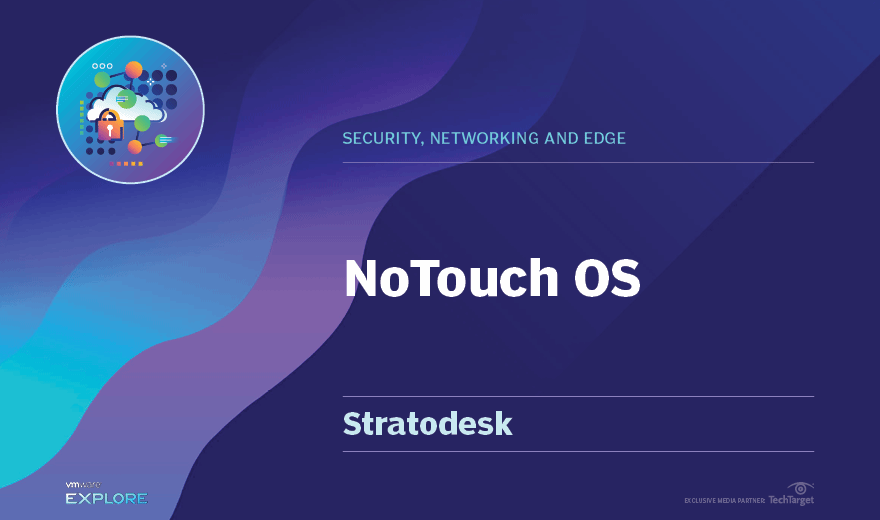 The Security, Networking and Edge category includes products that monitor and protect hypervisors and guest OSes and enforce security protocols; products that enhance networking in virtual or cloud networks and/or optimize virtual networks; and tools that enable organizations to build edge computing infrastructure.
Winner: Stratodesk, NoTouch OS
What the judges said: "NoTouch OS provides trusted thin client deployment on all types of hardware to deliver a secure desktop environment."
Honorable Mention: Rubrik, Rubrik Data Security Command Center
View All Photo Stories