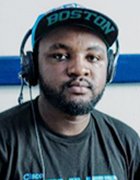 Verlaine Muhungu
Freelance Network Technician
Verlaine Muhungu is a self-taught freelance network technician who lives in Congo. For the last nine years, he dedicated all his time learning online IT courses with Cisco Networking Academy. In 2016, he was recognized as a Cisco top talent in sub-Saharan Africa during the 2016 Cisco NetRiders IT Skills Competition challenge.
With an unquenchable thirst for learning something new daily, Muhungu is a voracious reader and aspiring automation engineer in the Cisco community.
Muhungu speaks three languages. In his spare time, he reads books, listens to lo-fi music on sunny days and learns German.
Verlaine Muhungu's Most Recent Content