chris - Fotolia
Microsoft Azure Sphere marks turning point for IoT in manufacturing
A new phase for the industrial internet of things: Microsoft Azure Sphere signals a transition from IoT experiments to business outcomes in the manufacturing vertical market.
Editor's Note: The industrial internet of things is evolving rapidly. The pilot projects and IoT experiments that...
Continue Reading This Article
Enjoy this article as well as all of our content, including E-Guides, news, tips and more.
characterized early adoption are transitioning into deployments at scale. This opinion piece from Insight's Kim Knickle discusses the role of Microsoft Azure Sphere in this trend.
Microsoft earlier this year announced Azure Sphere, a three-pronged product poised to make the adoption and production of smart, connected devices easier and more affordable than ever.
The three key components of Microsoft Azure Sphere -- the Azure Sphere certified microcontroller (MCU), the Azure Sphere OS and the Azure Sphere Security Service -- protect and power devices at the "intelligent edge:" in the hands of the customer or consumer, in the factory or in the supply chain -- wherever smart devices are located.
As Microsoft's Galen Hunt wrote in a blog post, the goal is to "simplify the journey in IoT so that any customer, no matter where they are starting, can create trusted, connected solutions that improve their businesses and customer experiences." The announcement demonstrated Microsoft's continued commitment to combining IoT, cloud and security in commercial applications, underscoring their plans to invest $5 billion in IoT over the next four years.
With Microsoft Azure Sphere, Microsoft is automating several processes necessary to connect devices to both each other and to the cloud, eliminating the need for manufacturers to invest significant time and money into patching together an ecosystem of smart products, and allowing them to instead focus on IoT-enabled business outcomes. With IDC's "Worldwide Semiannual Internet of Things Spending Guide" predicting that manufacturers will spend $189 billion on IoT in 2018, the market need for a solution like Azure Sphere has never been greater.
Trusted, managed IoT devices create a necessary foundation
Every IoT-connected device must be updated and secured for life. In fact, ongoing management is critical to the widescale adoption of IoT and digital innovation. Azure Sphere helps automate this process for manufacturers, allowing them to stay focused on their business and generating revenue through new products and services, delivering new content or functionality via firmware updates, and expanding field services based on the use and performance of an IoT-enabled asset. The turnkey approach to security from the chip to the cloud helps manufacturers bring IoT-enabled products to market faster -- and, in turn, grow their predictive maintenance services for these devices as well. Furthermore, IoT can be the cornerstone of resilient lean initiatives, which rely on technology to drive continuous improvement throughout manufacturing and supply chain operations.
While the business case for incorporating Azure Sphere into new products is solid, manufacturers should also evaluate whether it can help them retrofit existing products. Of course, this will depend on the design of the product, as well as their access to it through ongoing services or a campaign.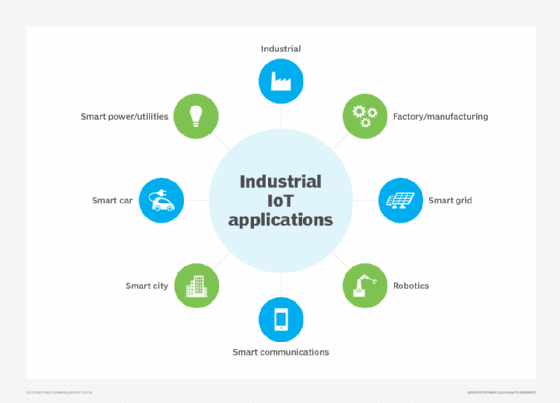 Technical perspective: Multiple layers of security
Azure Sphere's three core components include multiple layers of security that haven't been available in a packaged hardware delivery mechanism before, as well as the assurance that Microsoft will keep the Azure Sphere device secure over a 10-year period.
The basic details are:
Secured MCU: The chip will be available from MediaTek in Q3 2018, and it includes built-in network connectivity, a crossover MCU and a Microsoft Pluton Security Subsystem. Microsoft will license the design to manufacturing partners for free to expand the market.
Secured OS: The OS itself is Linux-based to support Microsoft's objectives of openness and a small-form factor.
Cloud Security: The service enables device-to-device and device-to-cloud communication with certificate-based authentication. Although most use cases involve sending data to a central location for sophisticated analysis, device-to-device communication is important when an event demands an incredibly fast response -- for example, multiple pieces of equipment on a single manufacturing line adapting to a condition detected earlier in the line. The cloud security service -- specifically, its ability to update and upgrade security protection for a 10-year lifetime of the Azure Sphere device -- is key to the trusted and turnkey approach.
This is a key turning point for IoT, shifting the focus from IoT experiments to full-scale, trusted and manageable applications.
Although Microsoft makes it easy for manufacturers to use Azure cloud with Azure Sphere, there's nothing holding manufacturers back from sending data from the Azure Sphere device to other clouds or on-premises infrastructure. Microsoft emphasized Azure Sphere will work with any cloud -- private or proprietary -- to allow customers to use their existing data infrastructure.
Technically, the three elements are there to drive mass adoption of trusted IoT solutions, especially for those use cases that have longer lifecycles requiring ongoing updates and those most exposed to an evolving security threat environment. Of course, additional testing is going to be necessary to confirm the current technology in Microsoft Azure Sphere is sufficient for the most at-risk use cases, such as medical devices or core infrastructure.
Moving forward with Microsoft Azure Sphere
This is a key turning point for IoT, shifting the focus from IoT experiments to full-scale, trusted and manageable applications. It is a game-changer for manufacturers. However, to maximize Azure Sphere's value, manufacturers must think more broadly about the benefits of IoT and the cloud in combination with other technologies, such as AI and machine learning today, and soon others, such as AR/VR and blockchain.
All that being said, though, real-life applications of Microsoft Azure Sphere are being tested and are on their way to market -- the future of IoT is now, and manufacturers of all sizes are in a prime position to reap near-term benefits and lead the way in using this evolving technology.
Kim Knickle is a senior architect with the digital innovation industry team at Insight. Read on for more TechTarget coverage of IoT in manufacturing and the transition from pilots and IoT experiments to rollouts at scale.