Amazon's growth strategy could target 5 key markets
Amazon could move well beyond its core e-commerce and cloud services businesses in pursuit of growth, targeting markets such as publishing, health care and travel.
Amazon dominates the U.S. e-commerce market, and globally, it has a market-share lead in cloud computing through its AWS division. But as any close watcher of Amazon's growth strategy knows, it continually moves into new markets to satiate its thirst for advancement.
Moreover, the stream of new technologies developed by AWS support Amazon's core business as well as its newer forays. That's a reason why every enterprise should view Amazon not only as a technology supplier, but a potential competitor.
A critical growth source for Amazon is its Prime membership program, which counts 100 million people in the U.S. As Prime's slate of features evolves, Amazon seeks to build a deeper, broader connection with consumers' lifestyles, further disrupting the retail market and bringing in more revenue.
The company is famously secretive about its plans, but a sense of new directions for Amazon's growth strategy can be gleaned through past clues, expert opinions and some educated guesswork. Here's a look at what may come next.
Travel and lodging
One may wonder why Amazon hasn't made a major push into online travel booking to take market share from the likes of Expedia and Orbitz. In fact, Amazon did launch a hotel-booking service called Destinations in 2015, only to quietly shutter it just months later without a clear public explanation why.
Rumblings that Amazon will try again crop up regularly, such as in a Morgan Stanley report released earlier this year.
Amazon has a choice in terms of how to enter the travel-booking business anew. The model used by Expedia and similar companies is to negotiate bulk inventory deals with hoteliers and airlines, then resell them to customers at a competitive price.
But Amazon's growth strategy could take a cue from Google Travel, a metasearch engine that competes with sites such Kayak. These portals make money on referrals to travel providers, rather than hold and sell inventory.
Given Amazon's traditional role as a marketplace owner and facilitator, the latter option could be more likely. Meanwhile, Amazon has also hatched an Amazon Pay partnership with Cleartrip on domestic flights in India, as well as discount programs for hotels and transportation in that country.
The barrier for Amazon to re-enter the travel market by building an Expedia-like business from scratch would be enormous, said Dennis Schaal, executive editor/founding editor of travel news and research provider Skift.
"Expedia and [Priceline parent] Booking Holdings have a two-decade or so head start," Schaal said. "The best thing to do would be for Amazon to buy Expedia, which is having performance and stock price woes, so it could be bought for cheap."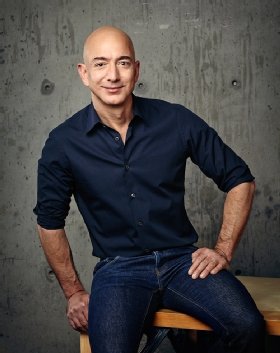 Then again, travel is a business with proprietary items such as custom vacations, said Forrester Research analyst Sucharita Kodali.
"It just seems too niche and a business that requires a lot of individual sales support, which isn't really Amazon's approach," he said. "Perhaps they will try to be an Airbnb competitor since they already have so many sellers on their retail platform?"
Health care
Amazon shook up the retail pharmacy market in June 2018 with its $1 billion acquisition of PillPack, which offers a home-delivery service for prescription drugs. It kept its plans quiet until April, when Prime members received the first word of PillPack's availability under Amazon's ownership.
PillPack builds on Haven, a partnership Amazon formed with Berkshire Hathaway and JP Morgan Chase. Haven is initially aimed at the companies' collective 1.2 million employees. But its efforts to improve insurance, cut drug costs and boost the quality of primary carethrough machine learning and other technologies -- which don't have a profit motive, according to Haven -- will be shared with others over time.
But Amazon could seek profits from health care through different avenues, such as urgent care centers, which have a business model that maps to Amazon's philosophy of lower cost and convenience delivered at scale.
Amazon conceivably could co-locate these centers with real estate it already owns, such as Whole Foods supermarkets, and as part of its buildout of Amazon Go retail stores.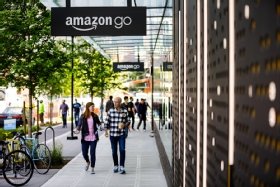 But a retail health care presence is unlikely for Amazon, save for an acquisition of a chain such as CVS, said David Chou, an analyst with Constellation Research and CIO of Luye Medical Group, an Asia-Pacific health care system with more than 50 facilities.

In turn, if Amazon wants to shake up the hospital provider industry, it must either acquire a health system or an EMR (electronic medial records) vendor that already has a presence in hospitals, Chou said. This includes Cerner, which is already an Amazon partner and customer.
"The operating model of hospitals is very complicated and unless you are running an organization, it is very difficult to drive automation and disruption from the outside looking in," Chou said.
Healthcare can benefit tremendously from Amazon's ability to attract and retain customers with the ease of the digital experience, he added.

"Unfortunately, people do not look at their healthcare services unless they need treatment or help, so it will be important to find a way to engage with patients on proactively managing their health when they are healthy and keeping them healthy," Chou said.
Amazon Payments
Amazon has offered a series of in-house payment options, with the most recent being Amazon Pay. Customers link their credit or debit cards to the service and use it for quicker checkouts at other websites or in stores.
What Amazon hasn't done yet is launch its own cryptocurrency, but indications are that this is indeed a possibility. Reports emerged in the past couple years of Amazon purchasing an array of cryptocurrency-themed domain names.
It recently launched a managed blockchain service as well as Quantum Ledger DB, both of which could help underpin a native Amazon cryptocurrency. Facebook is preparing to launch its Libra digital currency and Walmart filed a patent application in August for something similar.
Libra is a so-called stablecoin, which means that in a departure from Bitcoin, is tied to fiat currencies in the name of stability. Walmart's patent application indicates it also wants to develop a stablecoin.
Facebook competes with Amazon in online ads and purchases, while Walmart has rapidly grown its e-commerce operations to stave off competition from Amazon. All told, Amazon could see no choice but to launch its own stablecoin.
Publishing
Traditional newspapers may have been demolished by the internet, but the publishing market will grow to more than $350 billion globally by 2022, according to one estimate. The Washington Post, which is owned by Amazon CEO Jeff Bezos, developed a content management system called Arc Publishing over the past several years.
Initially created for the Post's use, Arc is now being licensed to other news organizations, including the Globe and Mail. Arc, which is built with and hosted on AWS, now serves content to more than 750 million unique users per month, according to the Post.
It's also caught the eye of other types of companies, such as BP. The energy giant will use Arc for its corporate communication and learning efforts, which serve 70,000 employees.
The extension of Arc to BP, the first deal struck with a non-news organization, is telling. It puts Arc in more direct competition with content management systems such as Wordpress, Drupal and Alfresco.
While those platforms are well-established, Arc can take close advantage of AWS' vast array of supporting technologies. The Globe and Mail has gone even further, building a predictive analytics and recommendation engine called Sophi, which it also plans to commercialize.
The Post expects Arc to generate $100 million in annual revenue within three years. Should Amazon push it as a core AWS service, that prediction could end up being modest.
Publishing is a "no-brainer" and "low-hanging fruit" for Amazon, said Allen Adamson, co-founder of branding consultancy Metaforce and an adjunct professor at New York University's Stern School of Business. "Every company has to be in the content business today," he said.
Mobility and internet services
It is hard to miss the Amazon Prime vans on the streets of America these days. While they're now dedicated to delivering packages, Amazon could see more potential than that in its massive, roving fleet, which also includes workers who deliver parcels with their own vehicles through the gig-economy Amazon Flex service.
An Amazon-backed ridesharing venture seems less likely. Both Uber and Lyft suffer massive quarterly losses as they keep ride costs artificially low through subsidies in an effort to gain and maintain market share. It would also be unwieldy to use either a van or consumer vehicles stuffed with packages to deliver human cargo as well.
But there are other possibilities for Amazon to pursue, said Ray Wang, founder and CEO of Constellation Research. "What if Amazon put a 5G network base station on each van and started their own Wi-Fi hotspot network?" Wang said.
Once a brand loses focus and gets into too many businesses, they get more vulnerable.

Allen AdamsonProfessor, NYU Stern School of Business, and co-founder, Metaforce
Verizon CEO Hans Vestberg appeared at last month's AWS re:Invent conference, where he discussed Wavelength, a partnership between Verizon and AWS around 5G connectivity. With that relationship already in place, the scenario painted by Wang seems not only possible but even natural, particularly if it was bundled with Prime memberships.
Weighing Amazon's future
Amazon doesn't have an unfettered path forward to pursue anything it likes. For one, U.S. government officials are mulling whether the company should be broken up over antitrust issues. It also faces growing criticism over labor practices, tax avoidance and other matters that could be subject to government intervention.
Typically, companies decide on new business ventures based on the size of the prize, Metaforce's Adamson said. "One, is the destination big enough? And two, do they have the corporate DNA to win? It's not about, yes we can do this, but can we win at this?"
For Amazon, success lies in balancing ambition with the limits of its core image, according to Adamson.
Right now, Amazon's message to customers is "Tell us what you want, and we'll get it to you fast and easy," he said. "In general, once a brand loses focus and gets into too many businesses, they get more vulnerable."