Fotolia
TigerGraph taking advantage of graph database growth
TigerGraph continues to aggressively expand its customer base by focusing on ease of use as it updates its platform and offers free versions of its tools.
With its focus on ease of use and strategy to attract new customers, TigerGraph is taking advantage of the growing interest in graph databases.
Graph databases are designed to simplify the process of connecting data points and allow single data points to connect with more than one other data point at a time. Data points stored in traditional relational databases, meanwhile, can only connect with one other data point at a time.
Among the benefits of the graph database approach are the ability to substantially speed up the time it takes to develop data sets that can be turned into meaningful insights. In addition, because of the way they simultaneously connect multiple data points, the databases can reveal complex relationships between data points such as a single person and their entire network of acquaintances.
Social media companies such as Facebook, LinkedIn and Twitter were among the first adopters of graph databases, using them to discover connections between people, and now large organizations are starting to realize how graph databases can enable them to discover customer connections within data.
In addition to customer data, common use cases for graph databases include fraud detection and in healthcare IT systems.
"Graph database adoption is on the rise now more than ever," said Mike Leone, senior analyst at Enterprise Strategy Group. "And it's due in part to two key areas. First, organizations are beginning to recognize the value of connecting and exploring complex relationships between multiple data sets, and second, graph vendors are prioritizing the enterprise-hardening of their products."
Likewise, Doug Henschen, principal analyst at Constellation Research, said he's seeing enterprises with large numbers of customers, partners or assets start to deploy graph databases.
Graph database adoption is on the rise now more than ever.

Mike LeoneSenior analyst, Enterprise Strategy Group
"There's a bit of learning curve, but demand is growing and driving the introduction of new graph databases and database services," he said.
TigerGraph, meanwhile, has been aggressive, attempting to expand its customer base as graph databases gain popularity.
Founded in 2012 and based in Redwood City, Calif., the vendor emerged from stealth in 2017 with its first platform release designed largely for on-premises customers. In September 2019, TigerGraph expanded its offerings with the introduction of TigerGraph Cloud, and in March 2020 it unveiled TigerGraph 3.0, the most recent update of its platform.
With ease of use in mind, TigerGraph 3.0 included a set of no-code tools to enable customers to migrate their data and conduct queries.
TigerGraph Cloud included a free tier when it was first introduced, enabling users to explore TigerGraph and discover whether it's the right tool for them, and in September 2020 the vendor added a free tier for TigerGraph Enterprise.
Potential customers are able to do rudimentary data exploration with the free versions, but for more complex data usage, they need to upgrade.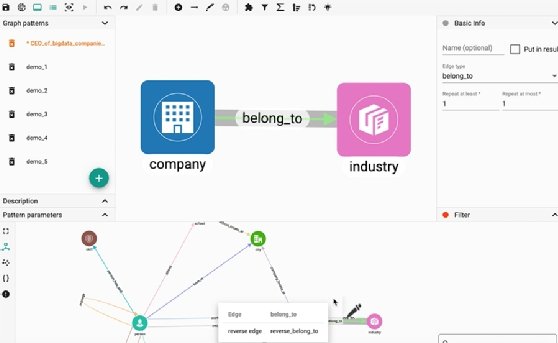 Offering free versions has helped the vendor expand its customer base, according to Gaurav Deshpande, vice president of marketing at TigerGraph. He estimated that 50% of TigerGraph's current users are taking advantage of the free versions, and said users of the free versions often become paying customers within three months.
TigerGraph now has more than 4,000 customers on TigerGraph Cloud, Deshpande said, and among its customers -- both on premises and in the cloud -- are about 50 Fortune 500 companies.
While TigerGraph, which remains privately held, doesn't disclose complete information about its total number of users, prominent customers include United Healthcare, Jaguar Land Rover, Citrix and Intuit, according to the company.
In a sign of its growth, TigerGraph recently hosted its first user conference, Graph + AI World, in late September.
United Healthcare was among the presenters and the insurer showed how, using TigerGraph, it was able to consolidate its customer data, creating single data sets about each customer by taking data from more than 200 data sets. The result was substantial cost savings, according to the company
Jaguar Land Rover also presented at the conference. Using TigerGraph, the U.K.-based automobile manufacturer said it reduced its supply chain planning from three weeks to just 45 minutes, which has been crucial during the COVID-19 pandemic.
Meanwhile, Deshpande said the vendor is working to develop TigerGraph 4.0 for release sometime during the first six months of 2021, again focusing on ease of use.
"There will be a host of new features," he said. "We'll continue to build more on ease of use because we want to democratize graph. We need to provide more starter kits for people so they can start with more industries and more use cases and in-database machine learning for all of them. That's an area where we've seen immense demand."
That in-database machine learning capability is something TigerGraph says is a differentiator, as is the vendor's advanced analytics platform. While some graph database vendors only provide the database, TigerGraph offers three elements integrated together.
Differentiation, meanwhile, is key to survival for independent vendors when competing against software giants, according to Henschen.
"Single-product tech vendors are always up against the cloud and software giants, so they really have to deliver best-of-breed performance, scalability, ease of use and other differentiators to win contracts," he said.
TigerGraph, he added, is unique in some ways referring to its multiple offerings that include hybrid and multi-cloud deployment options.
"TigerGraph is one of the newer and more aggressive upstarts in the graph database market," Henschen said.
Next for TigerGraph, beyond the release of its platform update in the first half of 2021, is simply trying to continue growing. As graph databases become more popular, the vendor hopes to take advantage and add to its customer base.
"We looked at 2018 as the year of proof of concept, 2019 was the year of production for graph databases for many companies, and 2020 is when we're seeing them double down and do enterprise-wide deployments," Deshpande said. "I'm really heartened because I want to see a graph database in every Fortune 500 company. The momentum is beginning, and our pipeline really shows that."