Share this item with your network:
Impact Awards honor the best cloud and data center tools

Oleksiy Mark - Fotolia
Multi-cloud management still a work in progress for IT teams
Multi-cloud deployments are a mixed bag, providing both business value and complex management challenges. Fortunately, a number of third-party management tools can help.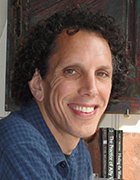 By
Organizations of all sizes rely on cloud services to support initiatives, stay competitive and capture greater business value. Companies often depend on multiple clouds to meet constantly evolving business goals and to avoid single-vendor lock-in and dependencies. With a multi-cloud approach, a business uses a combination of public cloud services from different providers and selects the most appropriate environment for both infrastructure and applications.
The appeal of public cloud is driven by its affordability, with a broad set of capabilities available on a pay-as-you-go basis with global coverage. Also, providers have steadily improved security and met regulatory requirements that previously prevented critical workload deployments. IT environments now regularly consist of on-premises infrastructure with an infrastructure as a service (IaaS) clone, a mix of several public, private and hybrid cloud deployments and a growing reliance on software as a service.
Organizations choose multi-cloud deployments for a range of reasons. For example, a cloned IaaS deployment ensures higher availability, more efficient failover, disaster recovery and reduced risk of crippling distributed denial-of-service attacks. Moreover, the growing data explosion increasingly requires unique approaches to handling different types of corporate information. By having more than one service and diversifying cloud deployments, businesses can more effectively match specific workload requirements to the most appropriate platform while at the same time gaining leverage for negotiating service-level agreements and contracts. However, they will also face new multi-cloud management challenges.
Multiple clouds increase complexity
Tight integration, smooth operation and consistency remain the ideal characteristics of multi-cloud deployments. However, managing multiple clouds generally translates to additional IT complexity. For example, controlling cloud sprawl can take up valuable IT time and resources that otherwise could be devoted to more critical operations.
Relieving IT management pressure is especially important for the growing reservoirs of data. A key challenge for IT leaders is to ensure that all corporate information in the cloud is well-managed and protected. IT staff often have to fulfill corporate governance requirements while still meeting strict international regulations. High levels of data awareness and management will be even more critical as the EU General Data Protection Regulation comes into play in 2018.
A key goal for most businesses is to ensure that all their diverse cloud services function uniformly.
Cloud sprawl will limit visibility, which also makes it difficult to prevent shadow IT. Unsecured cloud deployments create opportunities for data breaches and other serious vulnerabilities. These unauthorized deployments can also replicate existing functionality or lead to data and resource duplication, which results in unnecessary spending. Finally, lack of consistency in cloud APIs presents another IT headache in which code revisions are required to bridge incompatible APIs associated with individual cloud architectures.
These limitations underscore the need for simplified operations, greater control and the increased automation that managed services and multi-cloud management platforms offer. Multi-cloud management platforms are designed to help IT professionals unify disparate cloud environments. These platforms also enable teams to more easily execute workloads on the most compatible platform based on cost, reliability and advanced services. These are critical criteria. The faster an organization can deploy cloud resources to meet changing business goals, the more effectively it will maximize efficiency and contain costs.
Pros, cons of multi-cloud management platforms
A management platform provides organizations with new levels of order and visibility into multi-cloud environments and governance. A key goal for most businesses is to ensure that all their diverse cloud services function uniformly. As a flexible, customizable foundation, multi-cloud management platforms offer a self-service environment for requisitioning the most optimal cloud resources, from processing power to storage capabilities. Through increased visibility, IT professionals can more effectively track performance, resolve issues and accurately predict and control usage costs.
While a multi-cloud management approach provides the necessary insight, automation and control to keep cloud sprawl in check, it represents an emerging market at an early stage of maturity. That means hurdles remain. For example, large branded platforms such as IBM Cloud Brokerage -- formerly cloudMatrix -- VMware vRealize and Microsoft Operations Management Suite prioritize the large service providers, often excluding niche providers. These brand-based multi-cloud management platforms will function more efficiently when paired with the technologies promoted by that provider.
Additional hurdles include limited cloud API functionality. For example, not all cloud APIs offer full-service compatibility, which leaves an organization with only subsets of common features from each provider. In-house management and brokerage tools might also fail to update on a regular basis to accommodate new services at the speed at which they're . Yet these major multi-cloud management platforms still offer valuable tools. VMware vRealize Automation, for instance, is a key component that provides built-in workflows and GUI controls to automate provisioning and configuration, application delivery and container management across multiple clouds. It enables IT teams to go beyond automating server builds, and it extends to firewall rules, storage and backup schedules.
Alternatively, third-party tools exist to provide customized monitoring frameworks and add-in management functionalities that fill monitoring gaps not covered by cloud vendors. These cloud management platforms can handle specific tasks, from enabling cost transparency and ensuring compliance to increasing resiliency and reducing security risks.
Nagios offers a unified cloud management console to monitor CPU cycles and performance, and disk consumption. It is designed to integrate with third-party software and offers compatibility with a slew of platforms. However, it is time-consuming to set up and can pose challenges to engineers unfamiliar with Linux or Unix commands.
In contrast, SolarWinds Server & Application Monitor offers a comprehensive set of monitoring templates with easy configuration. The third-party tool OP5 is closely related to Nagios, though more streamlined. It makes it easy to add nodes and servers via their web-based dashboard. As a competitive open source alternative, Zabbix offers a compact and lightweight profile that scales easily and offers compatibility with a range of OSes.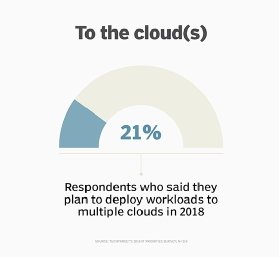 It's useful to note that all of these multi-cloud management approaches, whether major branded platforms or third-party tools, present challenges. Of particular concern are their abilities to integrate private clouds, manage customized legacy applications or gain granular control of hybrid environments.
Ultimately, when you consider the complexity of multi-cloud management, the areas of top concern for many organizations, regardless of the industry, are reining in costs and ensuring security. With either a comprehensive multi-cloud management platform or individual third-party tools, organizations can gain full awareness of cloud spending patterns and automatically scale up or down to achieve the right balance between cost and service availability.
The same automated approach applies to security implementations, policy controls and governance. Select the right multi-cloud management tool to ensure that your business gains the most innovative, cost-effective services from multi-cloud deployments.