Get started
Bring yourself up to speed with our introductory content.
Five cloud computing skills to propel your career in 2018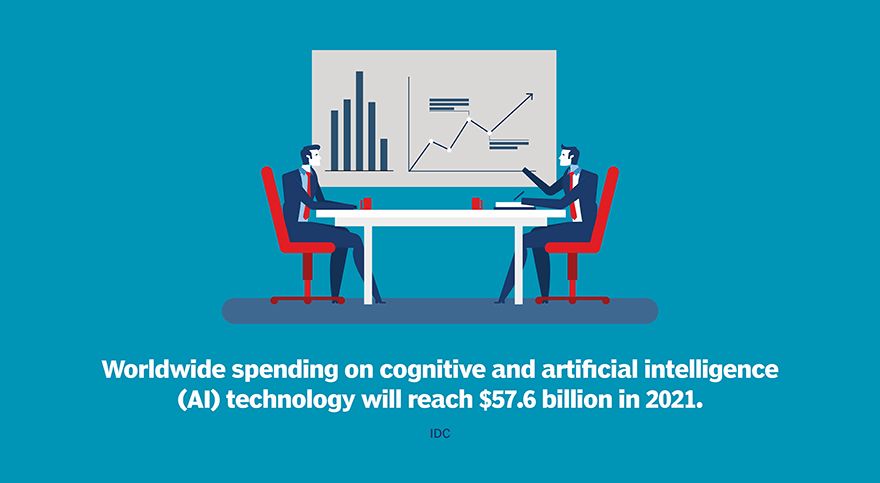 Source:
Zenzen/Adobe Stock
Artificial intelligence and machine learning are no longer just buzzwords -- they're increasingly at the heart of more IT initiatives.
Worldwide spending on cognitive and artificial intelligence (AI) technology will reach $57.6 billion in 2021, a compound annual growth rate of 50%, predicts analyst firm IDC. Enterprise applications for AI technology will run the gamut, ranging from automated customer service agents to medical diagnosis and treatment.
To nab a piece of that spend, major cloud providers such as AWS, Azure and Google continue to roll out new machine learning and AI services at a dizzying pace. And enterprises seek new cloud computing skills to effectively use them.
Many organizations will seek out IT professionals who not only have deep knowledge of popular cloud-native AI technologies, such as Google TensorFlow or Azure Machine Learning, but advanced data science skills as well, said Dave Bartoletti, principal analyst at Forrester.
"One of the major drivers of migrating applications from the data center to the public cloud is to [perform] artificial intelligence and data analytics on these gigantic data sets we are collecting," he said. "Data science has been a hot job for the past five years -- but it's going to be even hotter as more enterprises move larger data sets to the public cloud."
Data science skills will indeed be hot this year, if 2017 was any indication. The data scientist role ranked number one in job search and review site Glassdoor's "Best Jobs in America" report last year. Scores were based on three factors: the number of open jobs, salary and overall job satisfaction rating.
Machine learning, which is considered a subset of AI, is increasingly common within the data science discipline. With machine learning tools, IT teams can apply algorithms to automate the processing of massive amounts of data, and more quickly analyze and gain insights.
Cloud admins and architects have numerous training options to get their feet wet with AI and machine learning, and expand their data science skills. Cloud providers directly offer courses and certifications; Microsoft, for instance, offers a Microsoft Certified Solutions Associate in Machine Learning certification, while Google has a Data and Machine Learning training track intended for IT professionals who work with big data.
View All Photo Stories